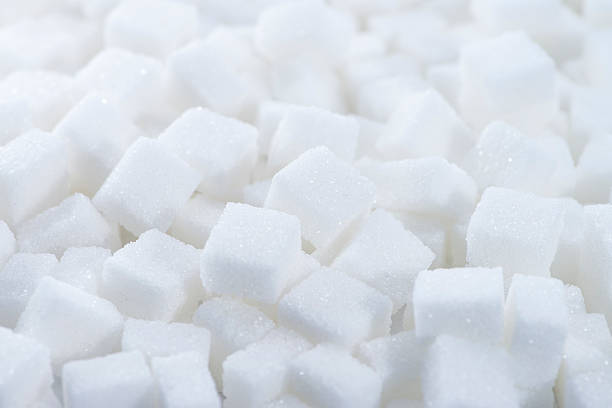 Bellad Bagewadi, a sugar unit in Karnataka, apparently failed to supply 13,440 tonnes of the sweetener to the government as part of the so-called levy obligation between 2005 and 2009. Around a decade later, the food ministry has now asked the mill to meet the obligation or pay up.
Bellad Bagewadi is among the 267 sugar units belonging to various cooperatives and companies — including Shree Renuka Sugars, Balrampur Chini Mills and Birla Sugars — that have been asked to meet "unfulfilled" obligations during 2005-12, five years after the levy system was scrapped by the government in 2013 to usher in reforms. The food ministry has now estimated mills' unfulfilled levy obligation at 1,38,273 tonnes for the 2011-12 marketing year (October-September) and 36,084 tonnes for 2005-10, leaving them befuddled. Among these, Shree Renuka Sugars has been asked to supply 10,478 tonnes, Balrampur Chini Mills 3,158 tonnes, Birla Sugars 4,602 tonnes and Rajshree Sugar and Chemicals 3,472 tonnes. Alternatively, all these mills can pay up the difference between the then prevailing market rates of sugar and the levy prices for those years.

Industry executives expect the demand to cost mills around Rs 125 crore for "pending obligations" for 2011-12 and another Rs 30-35 crore for earlier years. Never before was demand against pending levy obligation raised after the passage of so many years, said shocked mills.
Under the erstwhile levy system, mills were mandated to supply a portion of their production (10% in 2013) below cost for the government's welfare programmes. Non-fulfilment of levy quota used to attract penal measures such as the seizure of an equal quantity of stocks.
The government abolished the levy system in 2013, in a bid to loosen its control over the sugar sector in sync with the Rangarajan panel recommendations and free them from the peculiar impost.
It's surprising why the food ministry remained silent over any "pending obligations" for years but its fresh demand couldn't have come at a worse time. Mills are already cash-strapped and struggling to clear record cane arrears of Rs 15,500 crore as of end July, as sugar prices are still ruling below cost due to an all-time-high production. The government has also reintroduced the sales quota system, limiting mills' ability to cut inventory and improve cash flow. With the county expecting another year of record output in 2018-19, the surplus inventory of mills is only going to inflate further, worsening a glut in the domestic market. Exports are not possible without incurring a loss, thanks to hefty hikes in cane prices effected by both the Centre and states like Uttar Pradesh year after year.
Importantly, mills say it will be difficult for them to dig out records of their despatches after so many years and reconcile with government data on pending obligations. "If the levy obligation was actually not met, who stopped the food department from raising the demand then? The department's latest order will open up a Pandora's box and may be challenged in a court of law," said a miller.
Interestingly, it's not clear who will take the supply of levy sugar or the money generated out of it, as states have been free to buy sugar from the open market to offer under the public distribution system after the abolition of the levy system in 2013.
Earlier, some mills at times failed to supply levy sugar to the government, especially when they were under pressure to offload inventory and clear cane dues to farmers or when the market prices were way above the rate offered by the Centre for levy sugar. However, the penal provisions ensures that mills, more or less, complied with the stipulation.