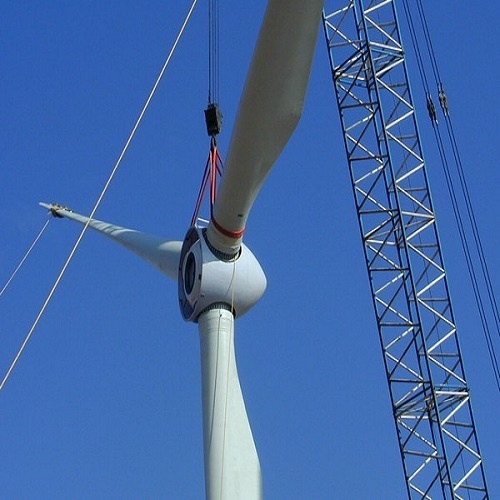 Pune (Maharashtra) [India], May 17 (ANI): India's leading renewable energy solutions provider Suzlon Group on Wednesday announced that it has received an order from Vibrant Energy for 33 wind turbine generators, featuring its new 3 MW series with a Hybrid Lattice Tubular tower for a 99 MW wind power project which is expected to be commissioned by 2024-25 (FY25).
The order of the larger wind turbine model from the new 3 MW series – the S144-140m – is part of the agreement wherein Suzlon Energy will supply the wind turbines, provide erection and commissioning services as well as comprehensive operations and maintenance services post-commissioning, according to a company statement shared with exchanges.
J P Chalasani, Chief Executive Officer (CEO), Suzlon Group, said, "We are delighted to announce our first order with Vibrant Energy which is a highly respected corporate renewable energy solutions provider. This is a significant order for us featuring turbines from our 3 MW series. It is a matter of pride when customers place their trust in Suzlon's technology and service excellence to partner in their renewable energy journey."
The CEO said the order targets the Commercial and Industrial (C&I) consumer segment which we believe will be a significant contributor to India's renewable energy vision going ahead. "I look forward to a long partnership with Vibrant Energy in the coming years towards building a sustainable India," he added.
Srinivasan Viswanathan, CEO, Vibrant Energy said: "We are happy to partner with Suzlon Energy Ltd. for our project which will provide round-the-clock renewable energy to our corporate customers. Vibrant Energy is a long-term partner for corporate consumers actively assisting them to meet their sustainability and decarbonisation targets. This is the first time that we are partnering with Suzlon, who is India's leading wind turbine manufacturer, and we look forward to partnering on many more such opportunities."
He said Suzlon's long commitment and leadership in green energy in India is in line with their vision of mitigating climate change by empowering businesses with clean energy solutions.
The Suzlon Group announced its 3 MW series of wind turbines. With the primary objective of increasing generation, reducing the cost of energy, and contributing to an Aatmanirbhar Bharat, the company said the series marks a significant milestone for the company and the country's wind energy sector.
The company said the S144 wind turbine generator is one of the largest in India, extendable up to 3.15 MW, depending on site wind conditions, available at a hub height of 140 meters going up to 160 metres by its serial launch.
According to the statement, Vibrant Energy is a portfolio company of Macquarie Asset Management's Green Investment Group with a mission to lead the decarbonisation initiatives for corporate renewable energy customers and help them to attain a more sustainable, resilient, and low-cost energy future. (ANI)