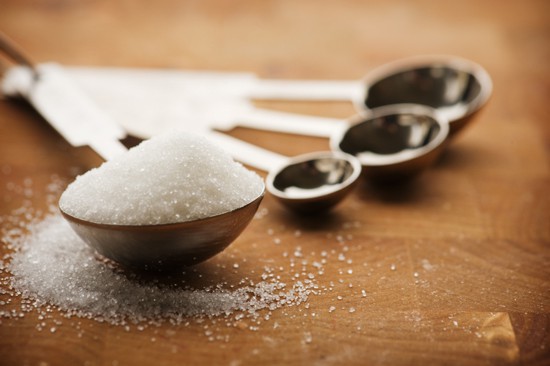 Image Credits: My Baking Addiction
"Give us answers!" That's been the cry of the food industry to the U.S. Food and Drug Administration (FDA).
It started in 2010 when the agency announced its first major update to the Nutrition Facts label in 20 years. Now eight years later, after an administration turnover and repeated delays, it seems the agency has finally listened and provided more context, especially in regards to whether natural sweeteners like honey or maple syrup should be considered an added sugar. This topic of discussion was especially prominent on the showroom floor during Natural Products Expo West last week.
Earlier this month, FDA Commissioner Scott Gottlieb announced numerous guidances to help industry leaders best comply with labeling changes involving added sugar, fiber and serving sizes. Last week, Gottlieb also announced additional initiatives to streamline food and nutrition programs. The main goal: educate and give both industry leaders and consumers a nutritional playbook.
Though the latest guidelines have expanded the definition of fiber and provided more clarity on what constitutes a serving size, arguably, the highest-contested change to the label since its announcement has been how to label added sugar in products that have embraced honey and maple syrup as alternate "cleaner" forms of sweeteners. Under the soon-to-be adopted label, there would be no differentiation between these natural sweeteners and table sugar.
To help reconcile this, the FDA has created an exception to declaring added sugars on labels for honey, maple syrup and some cranberry products. The agency intends to allow such manufacturers to include a symbol after the added sugars daily value on the new labels that will direct consumers to further information and context.
But the question is, does this guidance provide enough clarity to sweeten industry leaders on this added sugar callout? There's not a consensus. FDA law attorney Stuart Pape said he expects many food companies will not be fully satisfied with these guidances and that many may continue to be resistant.
"There is an inherent tension in an FDA guidance between industry's interest in clarity — assuming the clarity is in the direction industry sought — and FDA's willingness/ability to be precise in a guidance." Pape said. "While I think FDA is diligently attempting to address the main questions that the industry has, the FDA is not likely to provide all of the clarity that industry appears to desire."
Many single ingredient maple syrup and honey brands told NOSH they are disappointed with the final result. They particularly feel that the difference between maple syrup and sap shows a lack of understanding around the process of harvesting these natural sweeteners. Under this guidance, a brand like Sap!, a superfood beverage made from maple tree sap and birch tree sap, does not need to label its sweetener as an added sugar because it sweetens with sap only. But once that sap is turned into syrup — a difference of a three minute steaming process, according to The Maple Guild brand — it must be labeled as an added sugar.
"From someone who all of our products are based on maple syrup, which is a naturally occurring low glycemic sweetener, to kind of get lumped in with all the other added sugars even with our natural product kind of feels like a bummer," John Campbell, VP of sales and marketing at The Maple Guild, said. "I think the vast majority of our consumers know that we are not actually adding sugar to our maple syrup, but I am going to make sure that we educate them because it almost opens the door for [other brands] to do just that. It could really sully the water."
Health Warrior, which uses one teaspoon of organic honey in its organic pumpkin seed bars, also is pleased with the FDA's decision to keep honey and maple syrup labeled as an added sugar. CEO and founder Shane Emmett noted that the asterisk leading to more information on the differences in types of sugar will ideally help the consumer.
"In the bar set, there are a lot of fake sugars and reduced fruits as sugars. It's confusing," Emmett said. "As for the asterisk, the more education and transparency the better, in my opinion."
That education may be a heavier lift for some. Calling out the use of natural sweeteners is something that functional brands like Honey Stinger and BeeBad, whose main points of differentiation from others gummies and goos or functional beverages is the use of low glycemic sugars that won't leave athletes feeling spikes during their workouts. All brands that spoke with NOSH at Expo West noted that even with the FDA's additional language around added sugars, they are not going to rely on the agency to educate consumers. Brand-implemented education efforts will be key to the adoption and rollout of the new labels, and will likely begin before the label deadline of 2020.
Many emerging natural brands using these sweeteners as a minor ingredient in their products, however, seemed content with the FDA's response. Kodiak Cakes CEO Joel Clark told NOSH that the biggest effect for his labeling will be showing added sugars at all, but that he thinks it's helpful to point out how much sugar occurs naturally versus what is added.
"We're not trying to hide anything, and would rather have consumers knowing as much as possible about what they're eating," Clark said. "The more they know, the more they begin to eat products from natural food brands like ours and stay further away from highly processed and refined foods."
Lizzi Ackerman, CMO and co-founder of Birch Benders, agreed, noting that even though the Trump administration announced that the changes were delayed "indefinitely" last year, the brand went ahead and implemented the new consumer Nutrition Facts label because it wanted to be transparent.
"With consumers increasingly aware about the ingredients within packaged foods, especially added sugars, we believe the new consumer Nutrition Facts label provides a better understanding of what they are eating," Ackerman said.
There even seems to be a recognition by many big food and beverage makers, including Hershey, Campbell and Mondelez, that the anticipated changes aren't going anywhere. These food giants have already adapted the new Nutritional Facts labels on their products.
Other known opponents, like the Grocery Manufacturing Association (GMA), the largest industry association representing packaged food and one of the loudest questioners of the label changes, are remaining silent. A spokesperson told NOSH that the GMA "appreciates" the FDA's efforts, but that they are still reviewing the guidance before commenting on its effectiveness.