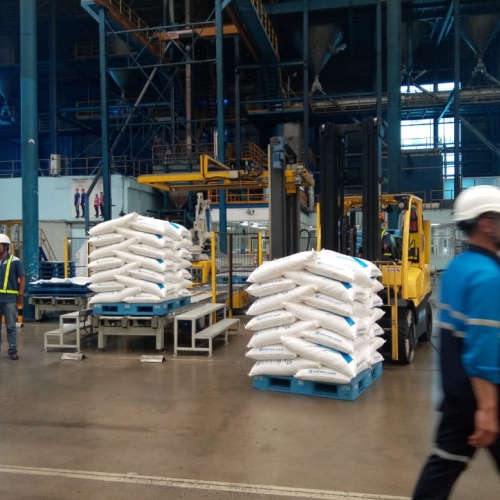 Chennai: Sugarcane shortage and the liquidity crunch will affect sugar mills in Tamil Nadu. According to South India Sugar Mills Association (SISMA), at least 14 out of 25 sugar mills from the private sector will not start operations in sugar season 2019-20.
Current sugar season 2018-19 coming to an end, and Tamil Nadu has produced 8.83 lakh tonnes of sugar, which is just one-third of its established capacity.

Drought in the state has impacted the sugarcane production. The cane shortage has affected the mills as many were forced to shut it. Drought impact is likely to persist in season 2019-2020 too.
According to Palani G Perasamy, president of SISMA, "14 out of 25 private sugar mills in the state will not take up cane crushing due to cane shortage and financial scarcity."
Due to various reasons, Tamil Nadu sugar industry is in deep crisis, and since long is asking for financial assistance to come on track. Recently, Union Finance minister Nirmala Sitharaman had assured Tamil Nadu sugar industry to revive when she met the representatives of the sugar sector in Chennai. She had promised to arrange a meeting with RBI and banks, where they can discuss and find a solution to uplift the sugar industry. The industry is hoping sops after assurance from Finance Minister.
To Listen to this News click on the button below the image.