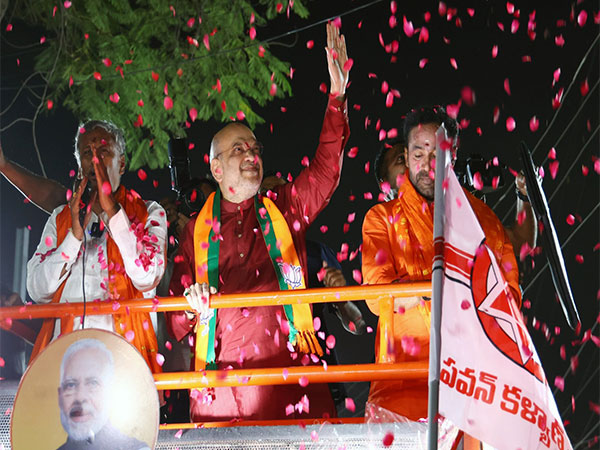 Hyderabad (Telangana): With few days left for Telangana Assembly polls, the political campaigning in the state has intensified.
Union Home Minister Amit Shah held a roadshow in Telangana's Jagital and Rangareddy district.
Shah in an election rally in Telangana announced the revival of three sugar factories, process maize and form ethanol blending factories in the state, a 500-bed hospital for beedi workers in Nizamabad and an NRI Ministry for NRIs in Telangana.
"There are three sugar factories. They need to be revived. Let BJP set up its government here in Telangana and we will revive all the three factories," said Shah.
Speaking about the newly constituted Turmeric Board, the Union Minister said, "The Prime Minister has announced the Turmeric Board from here. Now turmeric farmers will get the right price for their produce but we will also form the Rs 200 crore centre for research on its medical value.
"KCR did not form the Turmeric Board despite staying in power for years. The state could have formed this as well," he added.