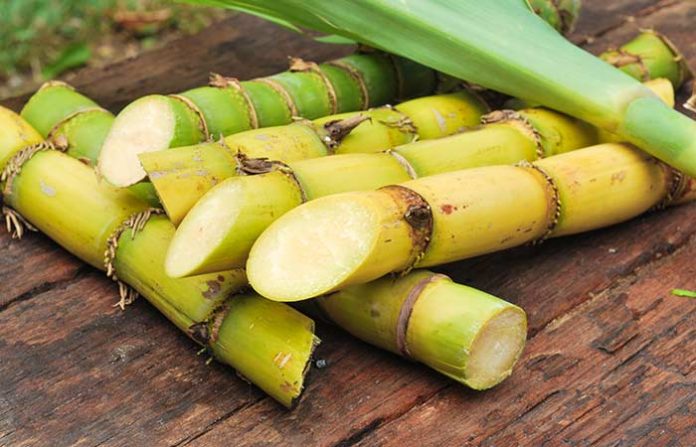 Sugar mills owe thousands of crores to cane growers. Desperate farmers are left with no choice but to make this a major poll issue in the politically sensitive sugarcane belt, including Punjab, says Amarjit Thind
It is an irony for a crop that brings sweetness to millions across the globe, that it leaves a bitter taste in the mouth of its cultivators. Sugarcane farmers across the country are rightly agitated because of mill owners' reluctance to pay their dues that run into several thousand crores. Cane-growers of Punjab alone have to recover more than Rs 750 crore from sugar mills.
It is no fault of these farmers that their payments are stuck. Mill owners, who have political connections, give the excuse of glut. Cane farmers have no option but to rely on government's assurance. These farmers do not want any debt waiver. All that they want is rightful payment of the sugarcane that they had sold to the defaulting mill-owners. Official apathy and vote bank politics have, however, ruined the sugarcane cultivation in the country. Punjab is no exception. What was a sure recipe for riches has turned out to be cup a of woes for the farmers caught in a paradoxical situation.

India is the second largest producer of sugar after Brazil. According to estimates, it will produce over 30 million tonnes of sugar this year. Low sugar prices have, however, rendered Indian sugar out of the reckoning in the international market.
Historically, Bihar and eastern Uttar Pradesh were the seats of sugarcane production before the licensing regime shifted the sugarcane belt to western India because licences were given to cooperatives in the western part.
Nothing is more damning than a report by the Commission for Agricultural Costs and Prices-2017 that appraised the performance of 519 operational sugar mills in the country. Of these, 464 mills currently owe arrears amounting to Rs 15,593 crore to cultivators in contrast to no outstanding amounts by 55 mills.
Further, the top 30 sugar mills, in terms of outstanding dues, owe arrears in excess of Rs 100 crore each. These mills have a high average crushing capacity of 10,000 TCD each compared to just about 3,000 TCD each of the 55 mills which owe nothing to cultivators. This counters the principle of 'economy of scales' and thus presents a paradox for the government and farmers alike.
Ironically, farmers are do not even have the freedom to sell their produce to a different mill if their previous dues are not cleared.
The commission has recommended that a detailed study of these 85 sugar mills be undertaken to identify the drivers of financial performance in general and the ways and means by which these 55 units were able to pay the farmers. The findings will be of great help to the mills in the red. It is easier said than done in the current situation.
Given the global excess supply of sugar, its prices are likely to remain subdued, adding to the woes of the helpless debt-ridden Indian farmers.
In Punjab, paddy has been the bane of the farmer given its ecological costs. Sugarcane was one such alternative and farmers went for it in the 1970s onwards even though water productivity analysis now show sthat it was also not suited to Punjab per se. The analysis shows that Bihar consumes just 822 litres to produce a kilogram of sugar compared to 2,104 litres in Maharashtra, 2,234 litres in Andhra Pradesh and 2,245 litres in Tamil Nadu. Andhra Pradesh, Maharashtra and Tamil Nadu consume 1,300 to 1,400 litres above what it takes Bihar to produce the same amount of sugar. Maharashtra, the largest producer of sugar, corners 70 per cent of the irrigation water in the state. In Punjab, farmers need thrice the amount of water than their Bihar counterparts. So much for water conservation and diversification!
The more than decade old militancy in Punjab had also affected sugarcane farming in the state, with the police and other agencies discouraging its cultivation, especially in the strife-torn sugarcane growing areas. Cooperative mills were set up, but not upgraded with the passage of time. As a result, half of them were either auctioned or are economically unviable. It is another matter that such mills are making money when auctioned to a private player.
The state advisory price (SAP) is another anomaly that has crept into the vote bank politics appeasement exercise. High SAPs without any linkage to the sugar price are unviable and unsustainable. Subdued sugar prices (as in 2014-15) led to an accumulation of arrears. Uttar Pradesh alone accounts for 50 per cent of the total cane arrears. The commission has recommended that SAP be scrapped. But, it needs political will to bell the cat, particularly in an election year. Recently, the Doaba Kisan Sangharsh Committee said in Jalandhar that it would soon start holding dharnas in front of the mills to recover the dues of the farmers.