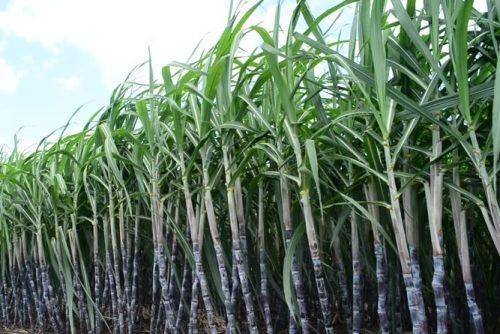 Agriculture is one segment of the economy where the NDA government's Vikas agenda seems to be failing to yield results. The latest GDP estimates brought hard numerical evidence of the collapse in farm incomes, with agriculture GVA (Gross Value Added) at current prices plunging from 11.6 per cent in FY17 to 4.5 per cent in FY18. This offers proof of the problem of plenty that has had the farming community in a perpetual state of revolt this year. Unfortunately, the Centre's solutions to this problem ignore its root cause and rely on regressive market interventions that prevent corrective market forces from operating, and transmitting the right sowing signals to farmers.
Take the case of the ₹7,000-crore 'sugar package' announced last week to help the industry clear its backlog of cane arrears. There are three components to this package, none of which offers a durable solution to the excess production plaguing the sector. One, the Centre plans to create a sugar buffer stock of 30 lakh tonnes at a cost of ₹1,175 crore. However, this will only mop up about half of the excess stock in the market. With sugar output estimated at about 310 lakh tonnes, the season is expected to end with carry-forward stocks of over a 100 lakh tonnes against the requirement of about 40 lakh tonnes. Given that the next sugar year is expected to see a similarly high output, the Centre will likely find it a challenge to offload this buffer in the market, leading to wasted produce. The Centre's procurement efforts on groundnut and pulses have already faced similar issues. Two, in a bizarre move to guarantee realisations for farmers, the Centre plans to 'fix' the minimum selling price for sugar at ₹29 per kg. Sugar mills will still make losses at this price, given production costs of ₹34-35 a kg. But even worse, preventing market forces from acting on sugar prices this year may perpetuate the spectre of excess output, that has landed farmers in this desperate situation. Three, soft loans and interest subvention totalling ₹5,772 crore, intended to help sugar mills upgrade their distilleries, may not be lapped up either, given that the ethanol blending programme has been hamstrung by taxes and trade curbs imposed by States.
Overall, this package of measures, while temporarily alleviating cane farmers' woes, may set them up for a similar crisis next year. For the industry, which is already lost in a labyrinth of government controls on procurement, input prices, stock releases and trade, the new controls on selling prices can only prove regressive. The truth is that allowing sugar prices to respond to market signals and linking cane prices to these realisations, are only means to ensure that farmers shift out of the water-guzzling sugarcane, into crops that are genuinely in demand. That will not yield political dividends over the next one year, but will be the best long-term package for the sugar economy.