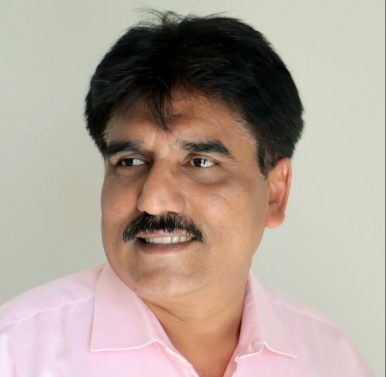 It is an irony for a crop that brings sweetness to millions across the globe, that it leaves a bitter taste in the mouth of its cultivators. Sugarcane farmers across the country are rightly agitated because their dues have run into several thousand crores. The cash-strapped sugar industry has been scrambled to deal with low sugar prices and over supply. The best remedy to overcome the crisis in the industry was supposed to be a spot on plan for exporting sugar however; the progress has been at a snail's pace.
In order to keep check on falling prices of sugar in sugar season 2017-18, the central government took the decision to export 20 lakh tonnes of sugar. There has been a huge difference in the domestic and export prices of sugar; the loss to be incurred on each kg of Sugar to be exported has been around Rs.10-11 whereas the government's financial assistance, through the cane price route, has been working out to around Rs.7.7/kg. Low sugar prices have rendered Indian sugar out of the reckoning in the international market.
As a result limited sugar has been exported. Hence the export of sugar hasn't really been viable.

After imposing MSP of Rs.2900/qtl & monthly release mechanism the prices in the domestic market perked up to Rs3100/qtl in Maharashtra whereas Rs.3300/qtl in Uttar Pradesh. The prices in the global market floated to be Rs. 1900 to Rs2000/qtl.
To combat the obstacles in the exports channel, the Inter-Ministerial Committee invited ISMA and it members so that they could discuss on how to enhance the circumferences of sugar for the current season. ISMA gave its inputs to the committee.
It is a matter of fact that the quantity given for export up to July 2018 has been substantially lower than the MIEQ of 20 lakh tons up-to September 2018. This decision would prove to add bitterness in the upcoming season too when we are aiming to export
70-80 lakh tons in the season 2018-19. Hence it is paramount to scrutinize why a lower quantity of sugar has been exported in the current season in spite of subsidy (financial assistance) being declared by the Government.
It has been observed that Before imposing MSP Maharashtra Millers dispatched sugar for third party export. But after MSP of Rs.2900/- per Qtl. and monthly release, Maharashtra millers are not ready to give sugar for third party export. Because Third Party Export prices
are below MSP (indicative Rs.2700/- per Qtl. ex-mill).
The government should extend & compel sugar millers to export the MIEQ quantity of season 2017-18 till December 2018
To safeguard the industry from not worsening in the upcoming season 2018-19 the government should ensure that all the mills export the 20 LMT MIEQ quantity by December 2018. If not taken place, the government should seize the quantity and auction the same
for export through the Commissioner of Sugar & Local District Collector in the month of January 2019.
EXPORT 20% Sugar ( 70 – 80 LMT )FOR SUGAR SEASON 2018-2019
Regarding the season 2018-19, Government should compel Sugar Miller to export as
below;
o Minimum 70% of MIEQ till 30th April 2019.
o Balance 30% of MIEQ till 31st July 2019.
For the un-exported quantity Government should seize and auction in the following
way through commissioner of sugar and Local District Collector:
o Balance out of 70% of MIEQ in May 2019.
o Balance out of 30% of MIEQ in August 2019.
POLICY WITH FINANACIAL ASSISTANCE ( SUBSIDY) FOR 2018-19 SEASON:
1)MSP should be Rs.3100/Qtl ex-mill – Rs.3200/Qtl ex-mill
2)Variables in Subsidy of Export of Sugar
The government should announce the subsidy for upcoming season as:
 Sugar mills that would Export raw sugar in 100% MIEQ quota will be entitled for
subsidy of Rs.120/ton of cane crush in sugar season 2018-19.
 Sugar mills that would export white sugar 100% MIEQ quota will be entitled for
subsidy Rs.100/ton of cane crush in sugar season 2018-19.
 Whereas mills that would export a combination of raw sugar & white sugar would
be entitled for subsidy Rs.100/ton of cane crush in sugar season 2018-19.
POLICY WITHOUT FINANCIAL ASSISTANCE ( SUBSIDY) FOR 2018-19 SEASON:
The government should fix the MSP Rs.3500/Qtl – Rs.3600/-Qtl Ex. Mill
Removal of monthly Release mechanism for Maximum Export:
The release mechanism policy enables the sugar millers to gain Rs.200-300/Qtl premium above the MSP in local market. Currently because of the prevailing premium prices in the domestic market the millers are reluctant to third party export and the factory's own MIEQ
export. For this the government should eradicate the release mechanism so the sugar millers in Uttar Pradesh sell maximum sugar in the domestic market whereas the millers in Maharashtra who are unable to cope in the domestic market can sell their sugar through third party export. This way maximum sugar will be Exported from India.
Maharashtra is the perfect State For sugar export with Port and Logistic facilities. Government should plan in such a way that Maharashtra miller can Export Third Party MIEQ along with their Factory MIEQ quota. Maharashtra can export nearly 40 lakh tons-50 lakh Tons sugar under Factory Own MIEQ quota and Third Party Quota due to convenient ports in sugar season 2018-19.
There are a multitude of issues facing the sugar industry, including market glut, unsold inventory, arrears, export halt, storage capacity crunch, higher output estimates for next season and working capital squeeze.
It is the hour of need that the Government needs to take a holistic approach to resolve these challenges and also must announce an Export Policy for the season 2018-19 before the end of the month, or else the next season would also see a buildup of massive issues which would progressively harm the sugar industry.