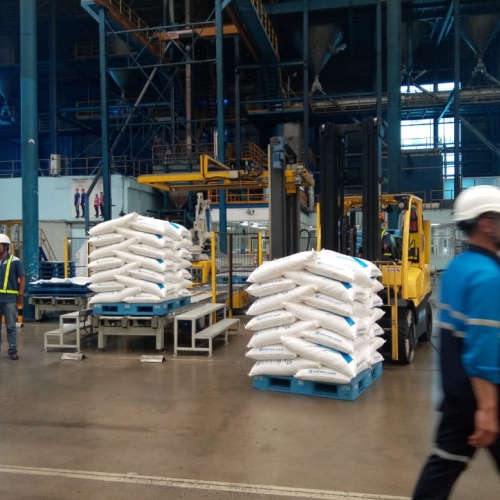 Ambala: Sugarcane farmers on Wednesday organised a mahapanchayat as the Naraingarh sugar mill has delayed the cane payment. The angry farmers staged a dharna and closed the weighing scale of the mill for over one hour.
Gurnam Singh Churani, the Bhatiya Kisan Union (Charuni) chief said, "Every year farmers are forced to agitate for their dues. No one listens to farmers unless they agitate. The mill is yet to pay Rs 51 crore of the on-going season. Post-dated cheques of Rs 9 crore of the previous season are also pending."
According to the reports, Naraingarh SDM, Aditi, reached the dharna site and managed to persuade farmers following which they ended their protest.
"We have been told the mill has received Rs 12 crore after selling power. Out of this Rs 5 crore will be given to the farmers and remaining Rs 7 crore to the bank," said Churani.
"The SDM has assured that remaining bills will be cleared soon. We will conduct next mahapanchayat on March 5 to discuss the situation," he said.
"The owner is looking for an investor for the sugar mill. He is trying to get an investment of Rs 15 to Rs 20 crore so that the pendency of payments can be brought down further. The demand of farmers is genuine, but the mill is a sick unit," Aditi was quoted as saying by The Tribune.