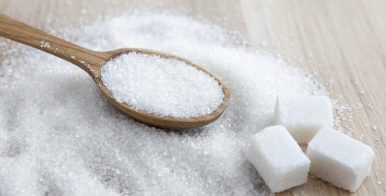 The slide in sugar prices remained unabated for the sixth week in a row at the wholesale market following record production amid weak demand from stockists and bulk consumers.
Marketmen said adequate availability of stocks following increased arrivals amid record output against thin demand from stockists and bulk consumers such as soft-drink makers, confectioners and ice-cream makers continued to exert pressure on the sweetener's prices.

A weak trend in the global markets too negatively impacted sentiments here, they added.
Meanwhile, country's sugar production is estimated to reach an all-time record of 32.25 million tonnes in the current 2017-18 marketing year (October-September). Even as sugar production is estimated to grow significantly in the sugar year 2018 beginning from October 1, the operating profits of mills are likely to take a hit this fiscal due to higher cost of cane production, according to an ICRA report.
Domestic sugar production is being driven principally by a recovery in production in Maharashtra, North Karnataka and Uttar Pradesh, according to the report. As the production will be higher than consumption the closing stock is expected to be higher.
However, the upward revision in sugar production estimate, along with the liquidation of sugar stocks, has resulted in a decline in the sugar prices, the report said.
Sugar prices declined from Rs 37,000-37,500 per tonne in October 2017 to Rs 34,000 per tonne in December 2017 and further to Rs 31,500 tonne in February 2018 (first week).
The prices of the sweetener picked up subsequently following the government initiatives including doubling of import duty to 100 per cent and the imposition of limits on sugar sales by sugar mills and prices are currently hovering around Rs 34,500 – Rs 35,000 per tonne.
However, ICRA said, there might be renewed pressure on the sugar prices, especially if the final production is on target.
Meanwhile, sugar mills are likely to report a decline in the operating profits in 2018 on account of higher cost of cane production (higher state advised price and fair and remunerative price for the current season) along with pressure on sugar prices during the final quarter of the year. However, the mills based out of Maharashtra and north Karnataka are likely to reap some benefits out of higher production and the UP-based mills could be benefited by continued healthy volumes and recovery rates.
Given the increase in production levels and fall in prices, govt support will be critical for the financial performance of the sugar industry in the near-term.