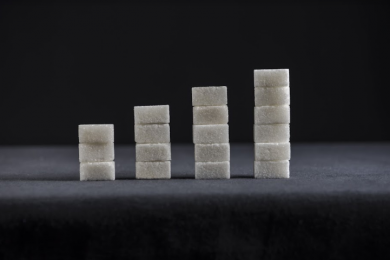 The government has taken a slew of measures to bail out cash-starved sugar mills as well as cane farmers in the last one year. First, it doubled the import duty on sugar to 100 percent and then scrapped the export duty on it. It also made it compulsory for millers to export two million tonnes of sugar even as the global prices were low.
With mounting cane arrears, the government in June announced Rs 8,500 crore package for the industry and creation of buffer stock. The package included soft loans of Rs.4,440 crore to mills for creating ethanol capacity. It will bear an interest subvention of Rs.1,332 crore for this.

The Centre had also announced an assistance of Rs 5.50 per quintal of cane crushed, amounting to Rs 1,540 crores, to mills. Around Rs 1,200 crore was allocated for the creation of 3 million tonnes buffer stock of sugar. The minimum selling price of the sweetener has been fixed at Rs 29 per kg.
Last week, the government approved an over 25 per cent hike in the price of ethanol produced directly from sugarcane juice for blending in petrol in a bid to cut surplus sugar production and reduce oil imports.
The CCEA raised the procurement price of ethanol derived from 100 per cent sugarcane juice to Rs.59.13 per litre from the current rate of Rs.47.13 per litre.
The price for ethanol produced from B-heavy molasses (also called as intermediary molasses) was hiked to Rs52.43/litre from the current Rs.47.13/litre but that for ethanol produced from C-heavy molasses was reduced marginally to Rs.43.46 from Rs.43.70.
All the above measures yet seemed to have kept the sugar industry at a stagnant mode. To give a sensation of motion to the industry the Union Cabinet is likely to consider various proposals in a meeting tomorrow which would sweeten the Sugar Industry for a long term among which some measures are as follows:
Hike in assistance of cane crushed from Rs.5.50/quintal to Rs.8-9/quintal.
Transport subsidy to mills for exports – Mills around the coastal zone is likely to be provided with a subsidy of Rs.250/quintal whereas other mills away from the coastal zone are likely to be provided with a subsidy of Rs.300/quintal.
Additional 30 LMT MIEQ for the upcoming season.
Increase in provision of soft loans for mills to clear cane arrears.
Sources said the government is likely to announce these measures to enable mills to export sugar and clear cane arrears.