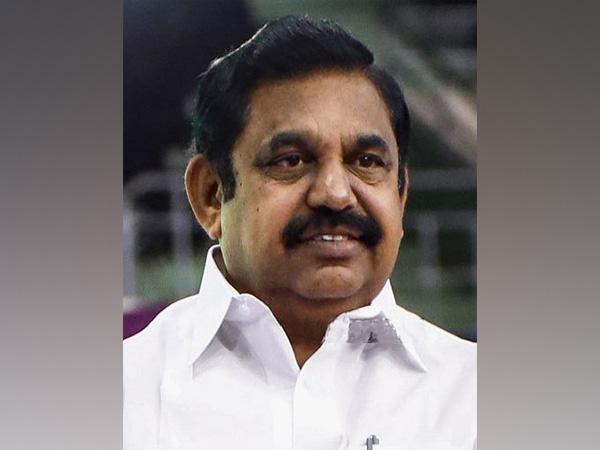 Chennai (Tamil Nadu) [India], March 20 (ANI): Leader of Opposition and All India Anna Dravida Munnetra Kazhagam (AIADMK) interim general secretary Edapadi Palaniswami on Monday condemned the price rise in essential commodities, increase in the electric bill, the surge in property tax, while mentioning the fake cases slapped against the AIADMK.
During an interaction with the media in Chennai on Monday, the Opposition leader also said law and order was not good in the state.
As far as students are concerned, the AIADMK interim general secretary condemned the fact that in board exams, there were a lot of absentees this year.
Edapadi Palaniswami said the opposition parties have also requested that migrant labourers in Tamil Nadu should be given proper protection. While speaking on taxes, the opposition leader said, "All taxes have been increased. People are seeing this as a gift."
DMK in its manifestos had written that all women heads of households would be given Rs 1,000 per month. The opposition leader said, "But now, they are saying only eligible women heads would be given." He said he wanted to know on what basis is the eligibility decided.
The All India Anna Dravida Munnetra Kazhagam (AIADMK) on Monday staged a walkout during the Budget session of the Tamil Nadu Legislative assembly stating that democracy was murdered in Erode East bypoll elections and that DMK-led government had failed miserably in the state.
State Finance Minister Palanivel Thiaga Rajan presented the Budget for the financial year 2023-24 in the State Legislative Assembly in Chennai on the first day of the second Assembly session for the year.
AIADMK MLAs in the house created a ruckus and stated that "Democracy was murdered in Erode bypolls. Voters were threatened during bypolls. They were locked like cows and goats. All were made to vote. It was against democracy". (ANI)