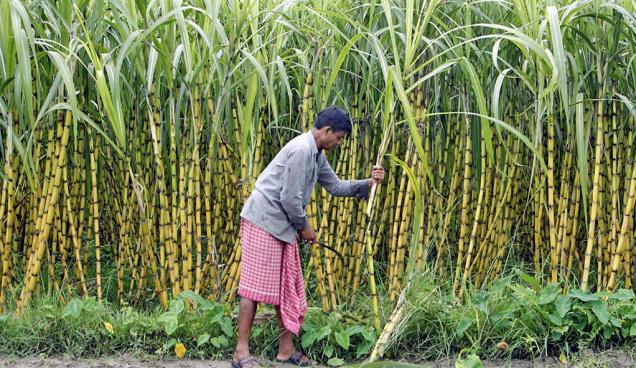 Image Credits: The Hindu Business Line
CHENNAI, MARCH 15
The sugar industry in Tamil Nadu is relieved with the State government formally announcing a shift to revenue-sharing formula for sugarcane pricing.
O Panneerselvam, Deputy Chief Minister and Finance Minister, announced in the Budget today that the State government will no longer announce a State Advised Price for sugarcane from the current season.
Major sugar producing States like Maharashtra and Karnataka have migrated to the progressive revenue-sharing formula based on the Rangarajan Committee's recommendations, he said.
Tamil Nadu too will switch to the revenue-sharing model from the current season under which farmers will be assured of statutory Fair and Remunerative Pricing and will also receive a share in the profits. To facilitate this transition, the State will support farmers, by assuring them the present SAP of ₹2,750 per tonne (against an FRP ₹2,550) excluding transportation cost of ₹100.
It has allotted ₹200 crore under the Budget for 2018-19 to provide for the difference between the present SAP and the price under the revenue-sharing formula as transitional production incentive directly to the farmers. The sugar industries shall, however, continue to bear the transportation costs.
Palani G Periaswami, President, South Indian Sugar Mills Association – Tamil Nadu, welcomed the move as a significant and bold step in resolving the contentious issue of State Advised Price being announced by the government.
Sugar production in the State has dropped to unsustainable levels due to water shortage and the pricing issue. Production is at about 6 lakh tonnes against peak output of about 25 lakh tonnes in earlier years. Moving to a revenue sharing formula will help farmers and sugar mills in a sustainable relationship, he said.
RV Giri, President, Consortium of Indian Farmers Association, while welcoming the shift, said the government should ensure that the mills pay farmers within 14 days. New high-yielding cane varieties with better sugar recoveries have to be provided for farmers to cultivate cane remuneratively, he said.
The Rangarajan Committee has earlier suggested that sugar pricing should be based on a revenue sharing formula based on 75 per cent of sugar prices or 70 per cent of the price of sugar and major by products. It remains to be seen which system the government follows.