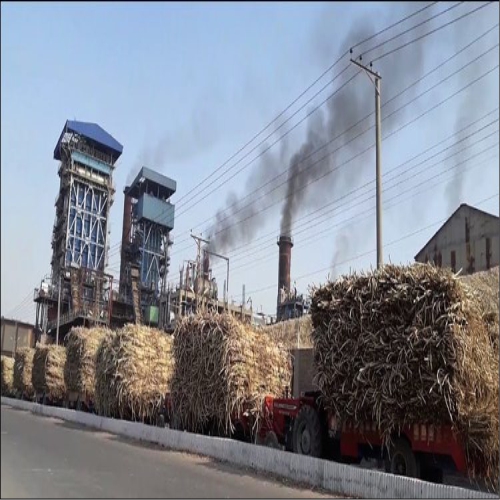 To Listen to this News click on the button below the image
Lucknow, May 8 (UNI) GD Foods Mfg (I) Pvt Ltd, the owner of TOPS brand of popular food products, will set up a sugar mill in the state of Uttar Pradesh.

The food product major has committed Rs 500 crore for constructing a 15,000 tons annual production capacity greenfield plant spread over 50 acres in the sugarcane rich Muzzafarnagar-Saharanpur belt.
"This sugar mill would be dedicated to the vision of our Prime Minister Narendra Modi to create gainful employment in rural regions while helping farmers increase their income. Apart from setting up of the sugar plant, we will also encourage farmers to go in for contract farming with us to enhance their income. This we have been doing very successfully in Punjab," said Nitin Seth, Vice Chairman, GD Foods.
He said in a statement here on Wednesday that the company wants the sugar plant to be operational before the end of 2020.
"Because of the huge internal requirement of sugar for its own large portfolio of food products, the plant will be largely captive and partly for the open market. The company believes that about 10,000 tons of sugar will be utilized by the company itself for production of various food products while the rest 5,000 tons will be available for sale in the open market," he said.
Mr Seth said once the plant is established, it will create huge savings and value for the company for its large and varied food business. But more importantly, it will generate additional demand for sugarcane and create hundreds of jobs in the beneficiary area.
In addition, it will be a totally integrated plant whereby all its byproducts such as molasses will be utilized for value-added products or internal needs.
'And since, it will be a totally integrated plant with a large percentage of captive consumption of final products, the commercial viability and stability even during lean phases is assured. This again mean no disgruntled farmers or unhappy business partners," he added.
Mr Seth said the company would also go for contract farming on more than 6,000 acres in Punjab for the cultivation of tomatoes, green chilli, lemon, red chill, mustard, and apple. TOPS also has tomato paste plant in Taran Taran, Punjab.