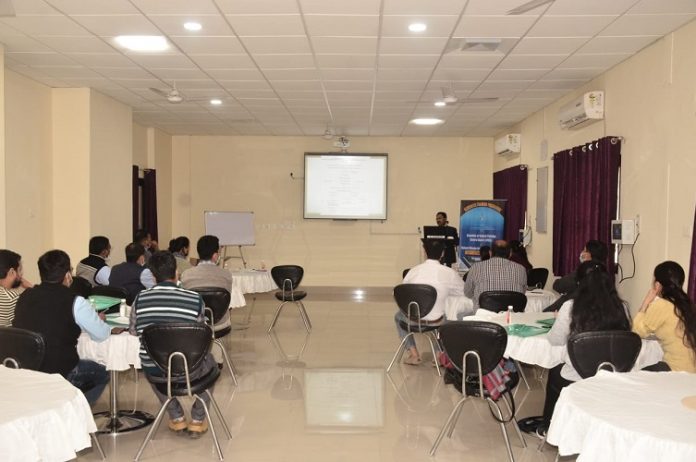 Five days training programme for scientists of Central Pollution Control Board and National Mission for Clean Ganga commenced today at National Sugar Institute, Kanpur. The customized training programme is being organized on the request of Central Pollution Control Board to impart training about standard operating procedures for designing & operating Effluent Treatment Plants and newer technologies for minimizing fresh water usage and waste discharge. The programme is specially designed to address the environmental issues in sugar industry so as to make it a cleaner industry so as to avoid pollutants from this industry contaminating holy rivers like Ganges, said Shri Narendra Mohan, Director, National Sugar Institute, Kanpur.
During the inaugural day, an overview was given to the participants about unit operations in sugar factories producing different type of sugars by various processes and also having power export facilities by Shri V.P. Singh and Shri Mahendra Yadav. Technology for minimizing fresh water usage and effluent discharge was elaborated citing examples of sugar refineries which are situated in areas of water scarcity and at ports.
The participants were also detailed on importance of measurement of fresh water consumption and waste water discharge from various unit operations and transmission of data with respect to effluent quality so as to take corrective measures. The sugar industry is required to create facilities for calibration of instruments and also testing of effluents for various parameters viz. BOD, COD, TSS, TDS and pH etc., hence an Environment Cell is to be created essentially, said Shri Virendra Kumar, Senior Instrument Engineer.
Lectures were also delivered about latest techniques for treating sugar factory effluents, standardization of such plants, cost-economics and precautions required to be taken for steady operation. Since, sugarcane crushing in a factory may vary, the quantity of effluent thus may also vary, and thus adequate provisions should be made while designing the effluent treatment plants to absorb such shocks, said Prof. Swain.