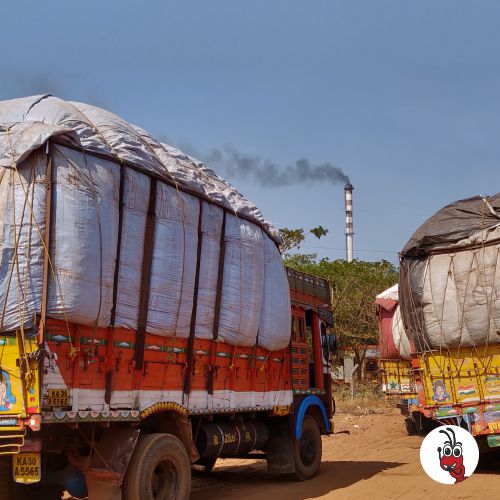 Transportation of 'sugar' halted from Western Maharashtra across India until 31-08-2021 over a debatable issue of loading , unloading Warai charges [ज्याचा माल त्याचा हमाल/जिसका माल, उसका हमाल]

In a meeting held on 19th August 2021 at Karad various Transport associations and Truck Unions from Kolhapur, Miraj, Hatkanangale, Sangli, Phaltan, Satara, Pune, Solapur, Ratnagiri, Sindhudurg were present and discussed the issue of loading / unloading Warai, Munshiana ,Weighment charges which has been unresolved for over years .
Despite well-developed trading and commerce operations across India, "uniformity in loading & unloading charges" has always been missing in the operational chain and has proved to be the most common difficulty faced. This issue has been addressed by various bodies at various destinations and has found some midway. However, in Western Maharashtra for more than a year this issue has been under debate. With every varying destination having a different self-acclaimed system and a varying quantity of goods, the loading/unloading Warai charges always remain uncertain.
Speaking to ChiniMandi News, Mr.Balasaheb Kalshetti, President Sangli Zilha Transport Association and Mr. Jayant Sawant, Sangli based transporter, commented on this situation. They said "A truck-driver is a soft target in the operations of the loading/unloading Warai of goods scenario and according to transporters the driver shouldn't be responsible for the handling / payment of these transactions. There are several commodities that are transported by the same transporter in different states, here neither the driver nor the transporter has an idea of what amount will be claimed towards loading / unloading Warai for the goods transported. Firstly transporting the goods is only our scope, secondly, loading / unloading Warai charges vary anywhere abruptly between ₹100 to 150/tonne which increase our operating expenses heavily . There are many accompanying issues of these rates, operational issues at non-operational hours etc. We are practically not in a position to handle these payments and operations that fall on foot and hence our demand remains that the goods owner should be responsible to provide the hamal/porter or pay the hamali/ Warai charges directly to the hamali/porter without the driver or transporter's involvement."
According to a Mumbai based trader who does not want to be named said, "Traders are ready to pay the hamali charges and there seem to be only two ways.
i) By including hamali by the transporter in the transportation freight.
ii) Millers can additionally charge traders loading charges while billing for the sold sugar.
However, according to us traders it's much easier and smoother to keep accountability of these charges under transportation costs through the transporter. Transporters are demanding on having a person sent to pay the charges if not paid to the miller directly, which is practically not viable considering the varying distance from where the sugar is lifted."