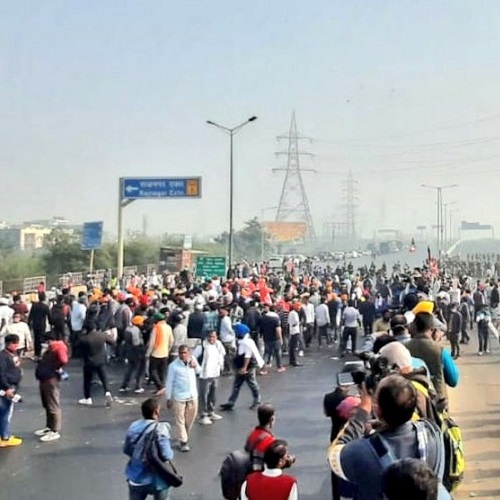 The nationwide strike by farmers against the new farm bills have impacted the transport systems in the country. The police from several states have issued advisories to the commuters to take alternate routes as the farmers have planned to block roads, highways and borders from 11 am to 3 pm as a part of their agitation.
The police from Haryana and Delhi have asked the people to take care while travelling as they may face roadblocks during travelling. S N Shrivastava, Police Commissioner, Delhi has stated that section 144 of the CrPC has been invoked that prohibits people from gathering.
According to the news report published in Hindustan Times, the government had already closed the Tikri, Jharoda and Dhansa borders of the Capital since Tuesday morning to avoid any untoward incident. Badusarai border is open only for light motor vehicles like cars and two-wheelers and the Jhatikara border is open only for two-wheeler traffic.