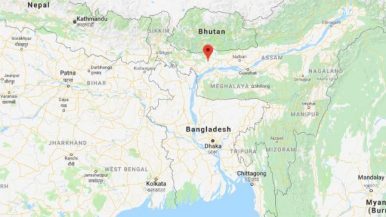 ChiniMandi (12 Sept): 5.5 magnitude earthquake hit Kokrajar, Assam at 10:20 AM today. Northeast, West Bengal and Bangladesh witnessed strong tremors.
Guwahati locals said that tremors lasted for 10 Seconds. They were also felt in parts of Bihar. Hopefully, there were no any damage reports.
Earlier today, mild tremors were felt in Jammu-Kashmir as well as in Haryana. An earthquake of magnitude 3.1 happened at 5.43 am in Jhajjar, Haryana, while an earthquake of magnitude 4.6 on the Richter Scale took place at 5.15, am in Jammu and Kashmir.