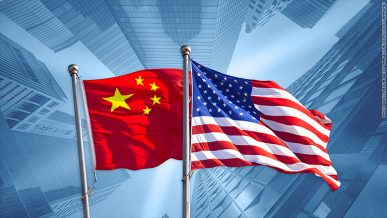 US President Donald Trump is likely to announce new tariffs on about $200 billion on Chinese imports a senior administration official told Reuters.
The upcoming tariffs will be on a list of items that included $200 billion worth of internet technology products and other electronics, printed circuit boards and consumer goods including Chinese seafood, furniture and lighting products, tires, chemicals, plastics, bicycles and car seats for babies. It was unclear if the administration will exempt any of the products that were on the list, which was announced in July.

Trump has demanded that China cut its $375 billion trade surplus with the United States, end policies aimed at acquiring U.S. technologies and intellectual property and roll back high-tech industrial subsidies.
This week, the world's two largest economies appeared to be making progress on trade. Treasury invited senior Chinese officials, including Vice Premier Liu He, for more talks.
The administration has already levied duties on $50 billion worth of Chinese goods following a study on China's intellectual property practices released earlier this year.
On September 7, Trump warned that he had further tariffs ready to go on $267 billion worth of Chinese imports beyond those that will be targeted this week. If all of the tariffs were invoked, total imports from China facing tariffs would exceed the $505 billion in goods that the United States imported from China last year.
This year, imports from China through July were up nearly 9 percent from the same period of 2017, according to US Census Bureau data.