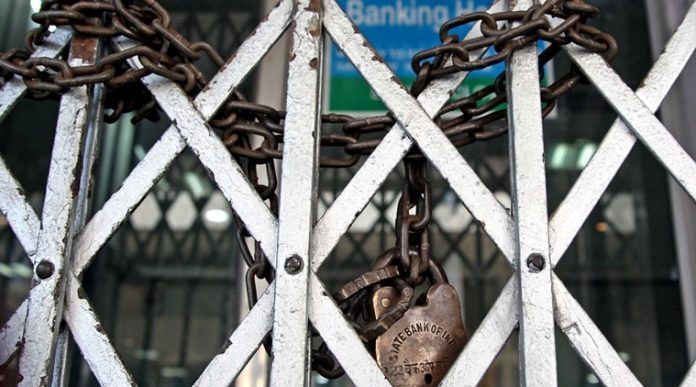 Public sector bank (PSB) employees are on a two-day long (30- 31 May) nationwide strike, spearheaded by the United Forum of Bank Unions (UFBU) – an umbrella body of nine unions, starting this morning. As a result, salary withdrawals on month-end and ATM transactions may also take a hit.
Nearly 1 million bank employees of public sector banks across the country have gone on a two-day nationwide strike starting Wednesday.
The two-day bank strike could impact withdrawal and cash deposits in the branches of public sector banks including State Bank of India and Punjab National Bank and Bank of Baroda. Operations in private banks including ICICI, HDFC, Axis and Kotak Mahindra are expected to run normally, barring a few hiccups. The UFBC has gone on strike to protest against a 'meagre' 2 per cent salary hike proposed by the Indian Banks' Association (IBA).

Besides deposits in branches, FD renewals, government treasury operations, money market operations would see the impact of the strike.
There are about 85,000 branches of 21 public sector banks across the country having a business share of about 70 per cent.
The bankers are striking work demanding early revision of the wages. The wage revision has been due since November 1, 2017.