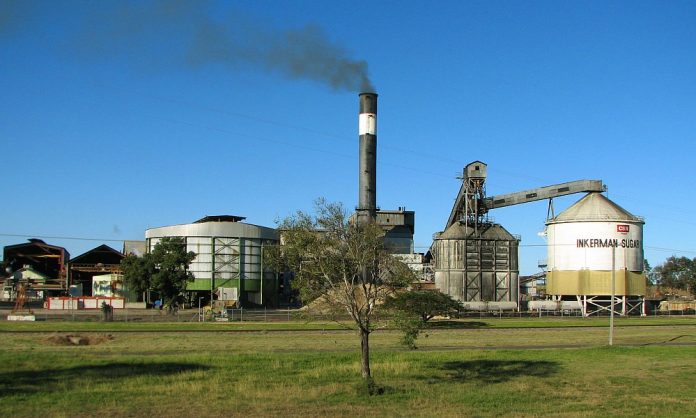 Image Credits: Wikipedia
The sugarcane farmers of Uttar Pradesh are yet to receive ₹6,499.22 crore arrears from sugar mills in the current crushing season. Private and corporate-owned mills top the list of companies that are yet to pay farmers the full price.
According to the Uttar Pradesh Sugar Mills Association (UPSMA), farmers sold cane worth ₹22,880 crore to sugar mills and received ₹16,380.78 crore till March 16. Overall, mill owners have managed to pay about 71.59% of the total money they owe to farmers.
More than 55 lakh farmers spread across 40 districts of western Uttar Pradesh grow sugarcane, the region's cash crop.
Deepak Guptara, UPSMA's secretary, told The Hindu that about 8001 lakh quintals of cane was crushed in 2017-18, from which 850.49 lakh quintals of sugar was produced in this season. He said that due to the record production of sugar, prices had fallen, which had affected the capacity of the sugar mills to pay.
"The total investment in the production of one quintal of sugar is at least ₹3,450. Right now, the rate of sugar has gone down to ₹3,220 [per quintal], which means that we are bearing a loss of at least ₹230 per quintal, which is a matter of immense concern for us," Mr. Guptara said.
Sudhir Panwar, a former member of the Uttar Pradesh Planning Commission, who hails from the Shamli district, told The Hindu, "What is happening on the ground is just the opposite of the ruling party's promise that farmers will get their cane [sale] dues in a maximum of two weeks from the start of the crushing season. The government is three months late and farmers have not yet received payment for the cane they sold in December and January."
Professor Panwar added that the Yogi Adityanath government had promised to constitute the Chaudhary Charan Singh Cane Stabilising Fund to ensure that there remains a corpus of money for farmers to get their cane dues even if there is a crisis in the sugarcane industry.
"Right now, farmers are not getting their dues on time and the government has stopped talking about the Chaudhary Charan Singh Cane Stabilising Fund. The farmers of the State are in extreme distress. If their grievance is not taken care of soon, then their plight may turn into a big tragedy and might result in more tragedies," he said.