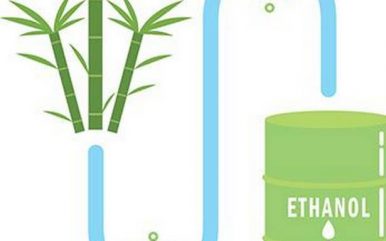 CHICAGO, Oct 5 (Reuters) – Exports of corn-based U.S. ethanol to Brazil sank to the lowest levels in nearly three years in August, U.S. Department of Agriculture data showed on Friday.
A big Brazilian sugar harvest pressured domestic biofuel prices, making imported ethanol comparatively more expensive than local sugar-based supplies, according to Geoff Cooper, chief executive of the Renewable Fuels Association trade group.

The downturn in U.S. ethanol exports to Brazil, while somewhat expected, was another blow to biofuel producers reeling from low prices and near-record large stockpiles.
Only 4,395 gallons (about 105 barrels) of U.S. ethanol were exported to Brazil in August, down sharply from 24.5 million gallons (about 583,400 barrels) in the same month a year ago. The monthly imports were the smallest since Brazil brought in no U.S. supplies in October of 2015, USDA data showed.
"We were fully expecting the big drop in Brazil. This may be a little less than we were thinking," Cooper said.
Sales of Brazilian sugar-based ethanol in the second half of August hit an all-time high, cane industry group Unica said.
Brazil last year imposed a tariff on U.S. ethanol imports. China, another top global biofuel buyer, increased an existing tariff on U.S. ethanol imports as part of the Washington-Beijing trade dispute, hampering shipments.
U.S. ethanol futures have recovered from an over decade-low of $1.21 per gallon on Aug. 30, edging up 0.2 percent to $1.32 on Friday.
In a move that U.S. biofuel makers hope will shore up demand, President Donald Trump next week in Iowa is expected to announce the lifting of a summer ban on the sale of higher ethanol blends of gasoline in the United States, sources told Reuters.
Ethanol producers have been angling for the removal of the ban. The industry has been at odds with the White House after the administration gave numerous oil refineries exemptions from the nation's biofuels blending laws that require them to blend – or pay for credits – corn-based biofuels into the nation's fuel stock.