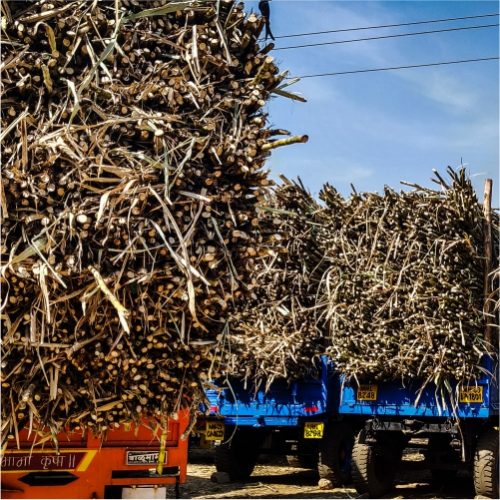 To Listen To This News Click On A Button Below To The Image
Lucknow: As the government is feeling the heat of wrath of cane producing farmers in the sugarcane belt Western Uttar Pradesh, the arrears of the region is likely to be reduced by 40%.
The move will help Adityanath government to nullify the opposition's attack over cane arrears which have crossed Rs 10,000 crore.
The government has recently sanctioned Rs 1,100 crore to the private and state-owned sugar mills. For the current crushing season, Rs 3000 crore has been approved for private millers under the central sponsored soft loan scheme.
Speaking to a leading news website, Sanjay Bhoosreddy, UP cane commissioner said that the mills are receiving soft loans which will be used to settle their pending bills.
"We released Rs 900 crore of the soft loan and another large chunk be will be released soon," he said.
This will help the sugarcane arrears in Uttar Pradesh to reduce by 40 per cent.
However, the Western UP constituencies, which went for polling today in the initial phases, may not benefit from this move as 60 per cent of arrears are from this region.
The pending cane arrears has always remained a political issue with regional parties banking on it. BSP president Mayawati in the maiden rally of 'Mahagathbandhan' in Saharanpur on Sunday attacked the government over cane arrears.
SP leader Akhilesh Yadav and RLD leader Ajit Singh also attacked the government over the cane arrears.
The government has claimed of paying Rs 60,000 crore to farmers in the last two years despite adverse market conditions.
Download ChiniMandi News App :  http://bit.ly/ChiniMandiApp