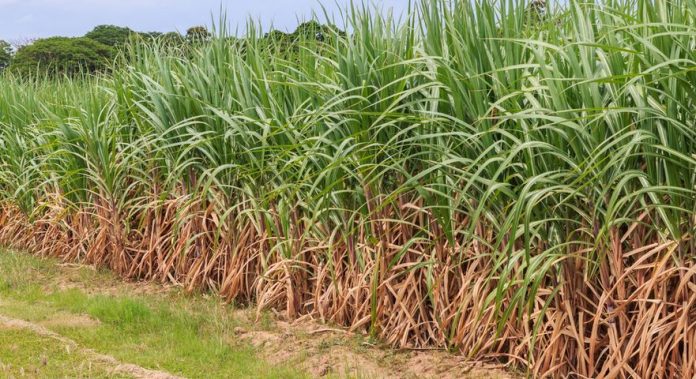 Image Credits: The Daily Records
New Delhi: Sugarcane growers in Uttar Pradesh are an unhappy lot as nearly Rs 11,800 crore payment dues are still to be made to them by sugar mills till April 17.

According to the latest data from the UP cane commissioner's office in Lucknow, UP mills had till April 17 bought from farmers sugarcane worth Rs 31,058 crore at state government's advised price or SAP of Rs 315 per quintal for "general" and Rs 325 per quintal for "early-maturing" varieties.
Chaudhary Pushpender Singh, president of Kisan Shakti Sangh, has demanded urgent steps to attend to farmers' problem of delayed payment.
"In Uttar Pradesh the sugarcane farmers' outst-anding dues have already crossed Rs 12000 crores. The government had promised that it will ensure payments within 14 days of the supply of sugarcane. Twenty per cent of the crop is still standing in the fields but the mills are not giving indents to the farmers to bring them for crushing. Consequently, the farmers are unable to clear the fields and sow the next crop. We demand that the government should take strong action against the mills to ensure timely delivery of the indents and payment of the outstanding amount."
The BJP manifesto for the 2017 Assembly elections in Uttar Pradesh had promised that the government will ensure farmers get full payment for their cane within 14 days of sale by enforcing the existing provision in the UP Sugarcane (Regulation of Supply and Purchase) Act, 1953. However, the cane commissioner office's data shows actual payments so far at only 73.38 per cent of the amounts due.
The NDA government is worried over the distress among cane growers ahead of the 2019 Lok Sabha polls.
The situation is grim in western parts of the state including Meerut, Baghpat, Ghaziabad, Hapur and Bulandshahr districts. Other cane-growing regions hit by the mounting arrears are Lakhimpur Kheri, Hardoi, Sitapur, Muzaffarnagar, Shamli, Bijnor, Amroha, Sambhal, Rampur, Pilibhit, Shahjahanpur, Badaun and Kasganj.
A group of Central ministers headed by Nitin Gadkari, looking into the rising sugarcane arrears, has suggested imposition of a cess on sugar a production subsidy to sugarcane farmers and reducing goods and services tax on ethanol.
The food ministry is expected to prepare a draft Cabinet note on the sugar crisis and inviting suggestions from other ministries, officials said.
Sugar mills say they are unable to pay farmers due to a fall in sugar prices in the domestic market. Sugar production is up almost 50 per cent at 30 million tonnes this season, said an official representing the mill owners' association.
Since the start of this season — mills began crushing operations around October 25 — ex-factory prices of sugar in Uttar Pradesh have fallen from Rs 36-37 a kg to Rs 30-31 now. For every one quintal (100 kg) of cane crushed, mills produce roughly 10.6 kg sugar. The revenue from sugar sales at Rs 30-31/kg can, then, just about cover the bare-SAP cost of cane (Rs 315-325/quintal).
The sugar industry has also renewed its plea to the Central government providing a production subsidy to sustain sugarcane payments to farmers and to support exports.
The industry is hoping the Centre repeats the kind of support it had extended in 2015-16 anticipating a glut. In December 2015, a production subsidy of about Rs 45 a tonne of cane was given to support sugarcane payments.