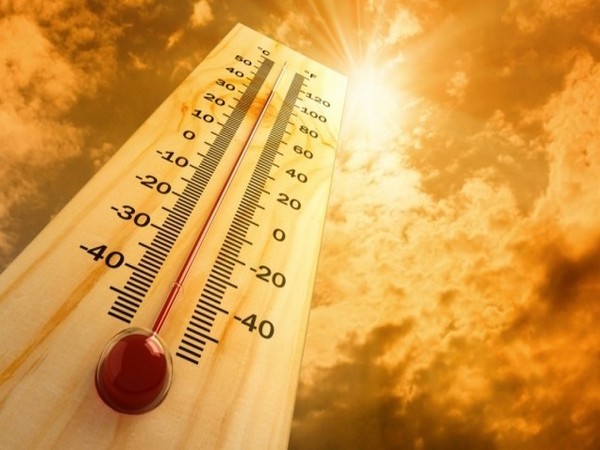 Lucknow (Uttar Pradesh) [India], June 19 (ANI): Amid reports of a heatwave in Uttar Pradesh, Chief Minister Yogi Adityanath held a high-level meeting on Monday to review the situation and gave necessary guidelines, said a statement from Chief Minister's Office.
"The effect of a heatwave is being seen in various districts of the state for the last few days. In such a situation, concrete arrangements should be made at every level for the protection of common life, livestock and wildlife," CM Yogi said.
He further stated, common people should be made aware of the symptoms of sunstroke and its prevention.
"Provide immediate medical facilities to everyone in case of illness. People affected by heat waves should be treated immediately in hospitals/medical colleges," CM said.
Daily bulletin of weather forecasts should be issued from the level of the Relief Commissioner's office, he added.
He instructed officials to build 'pyaus' (places where one gets drinking water) at public places in all municipal bodies/rural areas.
"Arrangements for drinking water should be made at various places in the market/on the main roads. Cooperation of social/religious organizations should also be taken in this work. Regular sprinkling of water should be done on the roads," he added.
He further said that water supply should be ensured through tankers in the areas most affected by water shortage.
"It is necessary to take care of the safety of livestock and wildlife in the midst of the scorching heat. Heat-wave action plans should be implemented effectively in all zoological parks/sanctuaries," he said.
"There should be concrete arrangements to keep animal husbandry farmers safe in the event of a heat wave. There should be proper arrangements for fodder and water for the livestock in the gaushalas," CM Yogi said.
Drinking water should be supplied to cities as per the fixed roster, all hand pumps should be kept functional, and rural piped drinking water schemes should be operated smoothly, he said.
He further said, "Arrangements should be made for drinking water facilities as well as shades at public places for cows, dogs etc. Make common people aware to keep water and grains in small utensils for birds."
Therefore, be it a village or a city, there should be no unnecessary power cuts anywhere. If needed, make arrangements to buy additional electricity. Problems like transformer burning/wire falling should be resolved without delay.
The Chief Secretary, Principal Secretary of Health, Principal Secretary of Medical Education, Additional Chief Secretary of Forest, Principal Secretary of Revenue, and Relief Commissioner were present in the special meeting. (ANI)