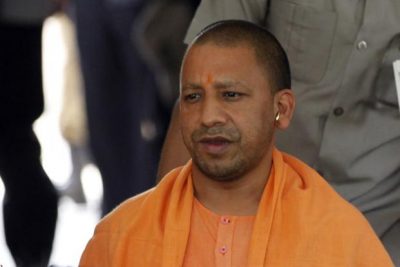 ChiniMandi, Lucknow: A session court on Tuesday ordered a notice issued against CM Yogi Adityanath as stating his involvement in a murder committed over 19 years ago of Satya Prakash Yadav, who was a personnel security officer of then Samajwadi Party leader Talat Aziz.
According to the police files, Satya Prakash Yadav was killed during a protest organized by the party in Maharajganj when a group allegedly led by Adityanath opened fire on the agitators.

Talat Aziz'z plea to reopen the case was turned down by session courts in March 2018, later that she filled a petition to the Lucknow High court which made session court to reopen the trial.
Now that the files are reopened, a notice is issued to the accused including Yogi Adityanath who has been provided with weeks' time to respond.