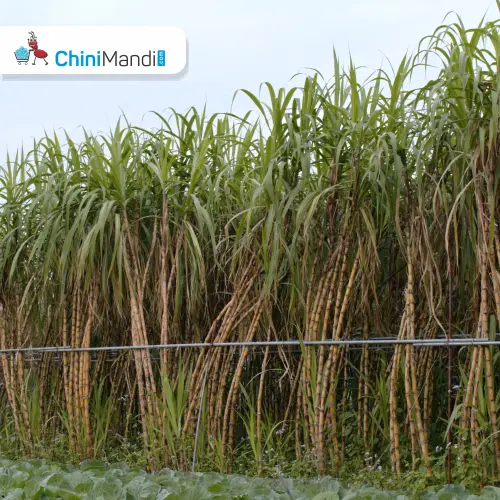 Lucknow (Uttar Pradesh) [India], September 6 (ANI): The Uttar Pradesh government has issued instructions to the District magistrates to expedite the digital crop survey in the state, an official statement said on Sunday.
The State government has also instructed the officials to increase the number of surveyors in order to expedite the survey work. Officials have also been directed to ensure that each surveyor completes surveys for 1,500 plots per month and 2250 plots within 45 days.
During the review meeting, the Agriculture Department made a presentation before Chief Secretary Durga Shankar Mishra and reported that the digital crop survey has been completed in 21 districts, and is in progress in 54 districts.
"Mirzapur leads with digital crop surveys conducted in the highest number of plots, totalling 2607. Following Mirzapur are Pratapgarh (2543), Sultanpur (2370), Jalaun (2047), Jhansi (2027), Farrukhabad (1486), Firozabad (1183), Ghazipur (1147), Deoria (1136), and Lalitpur (1124). A digital crop survey has been conducted in a maximum of 17 revenue villages in Mirzapur," an official statement said.
During the review of the digital crop survey, the Uttar Pradesh Chief Secretary mentioned that the e-survey is being conducted using digital technology to make survey work easier and better for revenue officials. He instructed to name the e-survey as 'e-Khasra' (e-survey). Chief Secretary Mishra further mentioned that an e-survey has several benefits, including using the obtained data as a planning tool.
"This not only provides accurate and real-time crop data but also allows for informed decisions to be made in advance regarding whether crop production will be low or high. Accurate reporting will also contribute to the increase in the GDP of the agriculture sector in the district," Chief Secretary said.
During the meeting, it was mentioned that the digital crop survey for the Kharif crop has commenced in all 75 districts (completely in 21 districts and in 10 revenue villages in 54 districts).
"Survey work is ongoing in 534 revenue villages, and the survey in 75 revenue villages has already been completed. Notably, no major issues were found in the survey," an official statement said. (ANI)