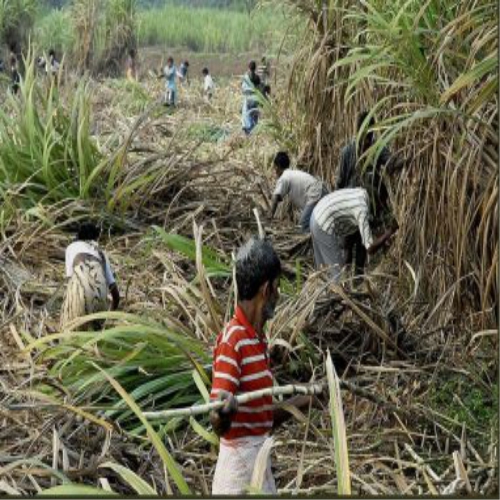 Lucknow (Uttar Pradesh), October 2 (ANI): In order to benefit more and more Annadata farmers in the state from the Pradhan Mantri Kisan Samman Nidhi Yojana, the Yogi government will be running an intensive campaign to conduct Aadhaar seeding and e-KYC until October 15, said a press release by the Chief Minster's office (CMO).
"Nyaya Panchayat and Revenue village-wise nominated personnel will contact the farmers door-to-door basis with the list of pending e-KYC and will complete the work of e-KYC and Aadhaar seeding under the campaign," said the official statement.

Additionally, an e-KYC campaign will also be conducted in village-level Rabi Goshti and Kisan Pathshalas, according to the release.
It further highlighted that the state government has issued detailed guidelines for conducting this campaign.
It is noteworthy that before releasing the 15th installment of the Pradhan Mantri Kisan Samman Nidhi Yojana, the Central Government has issued an order to conduct e-KYC along with Bhulekh marking and Aadhaar seeding of bank accounts of all eligible farmers.
"The Central Government has set a deadline of October 15 to complete the e-KYC and Aadhaar seeding work for eligible farmers, as identified through land seeding," said the press release.
The release further said as per the intention of the central government, the Yogi government has given instructions to run this campaign in mission mode till October 15 in the state.
"The District Deputy Agriculture Director will conduct a meeting in their respective districts under the chairmanship of the District Magistrate, with the coordination of India Post Payment Bank and Jan Seva Kendra coordinators, to plan the micro-planning of the comprehensive campaign," added the press release.
The official statement further mentioned that at the district level, the Chief Development Officer will be the nodal officer for monitoring the progress of the PM-Kisan e-KYC saturation campaign for Aadhaar seeding, which will be carried out daily by revenue village-nominated personnel, along with Jan Seva Kendra.
The Chief Development Officer will also review the linking of pending land-seeded bank accounts, added the official statement.