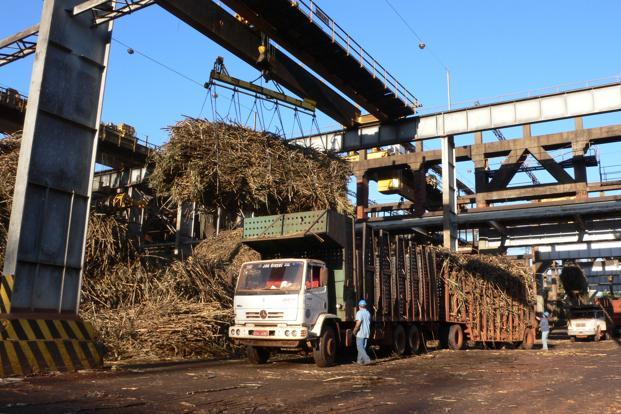 The domestic sugar market glut and farmers' outstanding dues of about Rs 170 billion, coupled with a bumper sugarcane crop for the next crushing season 2018-19, have all the makings of another crisis-ridden sugar cycle ahead.
In this backdrop, the Yogi Adityanath government has directed mills to start their crushing operations early from October 15 onwards with the units in Western UP taking the lead.

Of the total arrears of Rs 170 billion, UP mills, totalling 119, owe the highest of about Rs 112 billion, followed by those in Maharashtra at Rs 11 billion. The state's mills, dominated by the private sector, which accounts for 94 units, have already expressed their inability to participate in the next crushing season due to high arrears and the paucity of working capital to pay for the routine maintenance and repair of their units before the next season.
Owing to higher pan-India estimated cane acreage of 5.44 million hectares in 2018-19 — 8 per cent higher compared to the previous season — the sugar production has been pegged at almost 35.5 million tonnes (MT) by the Indian Sugar Mills Association (ISMA).
Higher production estimates, coupled with steep current inventory with mills — especially in UP where total unsold stock during the 2017-18 season is estimated at 5 MT, or 40 per cent of the total output of 12 MT — would also pose storage problems with the units, not only for sugar but for other byproducts, mainly molasses, as well.
UP cane commissioner Sanjay Bhoosreddy has directed Western UP mills to start operations between October 15 and November 5, while mills in Central UP have to commence operations between October 25 and November 10, followed by Eastern UP mills between November 10 and November 25.