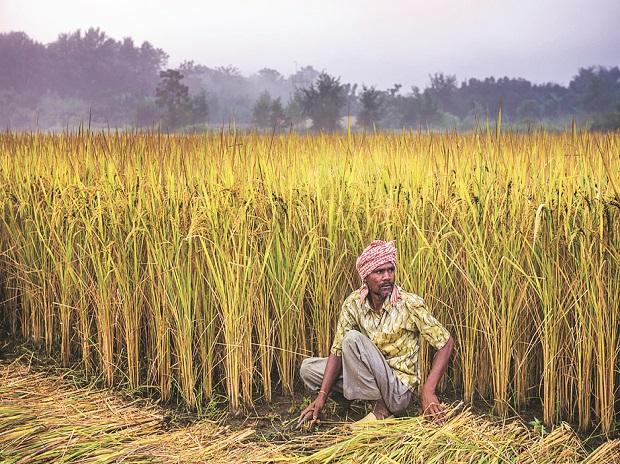 Amid record sugar production coupled with sugarcane arrears in Uttar Pradesh (UP), the Yogi Adityanath government has urged the Centre to increase the monthly sugar sale quota of state mills by 60 per cent to a million tonnes (MT).
UP sugarcane commissioner Sanjay Bhoosreddy has written to the union food ministry for increasing the sugar sale quota from 0.625 MT to 1 MT for June so that the financial liquidity of mills can improve and aid in for settling arrears.
Although UP sugar production stands at more than 12 MT compared to about 10.7 MT in Maharashtra, the latter's sale quota was fixed at a much higher level of 0.9 MT than UP.
Bhoosreddy told Business Standard the quota was fixed at 0.625 MT since some mills had not updated latest production figures. "The state sale quota was capped on the basis of sugar production figures up to March 2018. We have now requested the food ministry to increase our cap to a million tonnes."
He said the revised sale quota order for UP was likely to be issued in two-three days. "Even if our mills are unable to exhaust their respective complete sale quota for June, they could still utilise it next month."
Currently, almost 60 per cent of the UP sugar stock stands unsold even as the total cane arrears stand at a steep level of over Rs 120 billion.
Last week, the government had put the state mills on a 15-day notice to settle dues failing which strict action would be taken against them. Bhoosreddy, who is also sugar industry and cane development principal secretary, had warned 28 mills, whose payment levels were less than 50 per cent.
So far, UP sugar mills have collectively paid nearly Rs 229 billion in the current crushing season, while about Rs 123 billion are unpaid. Besides, he also directed mills to utilise their full monthly sale quota for speedier payments.
Meanwhile, he said that the mills had collectively paid over Rs 10 billion to farmers this month and additional payments to the tune of Rs 10 billion were expected in the remaining days of this month following the sale of sugar.
While a few mills have paid over 90 per cent of dues, some mills have been lagging behind. Hata mill of Birla Group in Kushinagar district had made full payments to farmers, while Persandi mill of Parle Group in Bahrich district had touched 97 per cent of its sugarcane payments commitment.
Besides, 13 private sugar mills have paid over 80 per cent of cane price, including Datauli, Tulsipur, Haidergarh, Mijaura, Biswan, Launi, Roopapur, Daurala, Bahadurpur, Bundaki, Devband, Khathauli and Tikola.