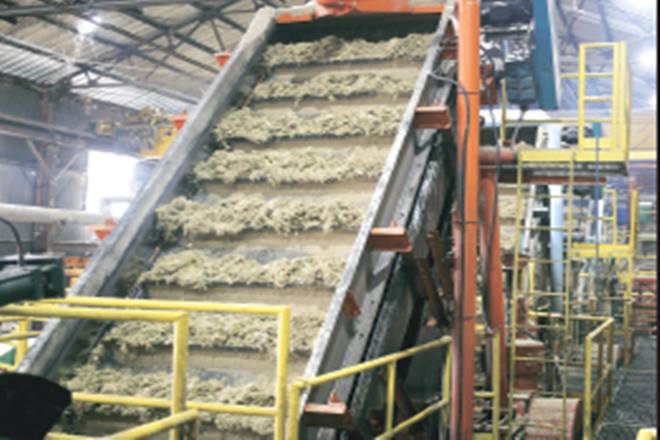 Image Credits: The Financial Express
The sugar industry in Uttar Pradesh — already reeling under a drastic mismatch between the high state advised price (SAP) of cane and the rate of sugar — has now complained of repeated cases of "unreasonable behaviour, unlawful demands and physical harm and threats against its workers" involving none other than the "elected representatives of the ruling party" (BJP).
In a letter to chief minister Yogi Adityanath, the Uttar Pradesh Sugar Millers Association has said that such unlawful activities by the political elements have been reported in as many as five sugar factories. These are Seohara, a Birla group factory in Bijnore; Babnan, a Balrampur Chini mill in Gonda; Dhampur sugar mill of Dhampur Group in Bijnore; Bundki, Dwarikesh Sugars' flagship unit in Bijnore; and Nigohi, a UP Cooperative sugar factory in Shahjahanpur.
The letter said that falling sugar prices are causing a great financial stress on the viability of sugar operations. "On the one hand, the industry is having a disastrous season and the worker morale is low, on the other hand, our own public representatives are resorting to such high handedness like physical assault of the workers, filthy abuses and threats and are exerting undue and uncalled pressure for getting their unlawful demands fulfilled by the industry," the letter states, adding that this is gravely harming the reputation of the state being "industry friendly".
The industry in the state has requested the chief minister to send a stern message to the "anti-social elements to not disturb the industrial harmony".
Sugar mills across various states are struggling to clear cane arrears, which jumped to Rs 19,780 crore at the end of March, following the crash in sugar prices in recent months. Mills in Uttar Pradesh account for a bulk of these arrears.
An official with the UP cane department admitted that these incidents have been brought to the notice of the department as well as the cane minister and that action has already been initiated against some people.
"Both the chief minister and the cane minister are annoyed and have admonished the elected representatives. This is not done, especially when the industry is anyway undergoing a lot of stress," he said.
In November last year, a ruling party MLA had entered the premises of KK Birla-owned Seohara sugar mill in Bijnore, along with 40-odd people and physically assaulted the mill's staff.
Uttar Pradesh, the country's largest sugar producing state, has already produced over 10 million tonne of sugar this season.