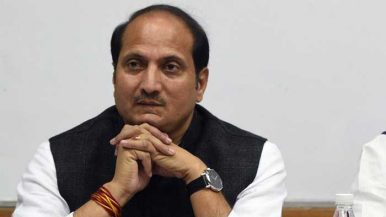 Lucknow: Uttar Pradesh Sugarcane Development Minister Suresh Rana has tested positive for COVID-19 on Friday.
Rana shared the information through a microblogging social networking site Twitter that he has been contracted the viral disease.

In a tweet, he said he has isolated himself and asked the people that have come in his contact recently to get tested as a precautionary measure.
शुरुआती लक्षण दिखने पर मैंने कोरोना जांच करवाई। जिसकी रिपोर्ट पॉजिटिव आयी है। मैंने अपने आप को आइसोलेट कर लिया है।
पिछले दिनों में मेरे संपर्क में आने वाले सभी लोगों से विन्रम अनुरोध है कि आप भी अपनी जांच करवा लें।

— Suresh Rana (@SureshRanaBJP) April 16, 2021
Among the others who have tested positive include Uttar Pradesh Chief Minister Yogi Adityanath, Samajwadi Party president Akhilesh Yadav, state minister Ashutosh Rana and BJP MLC Vijay Bahadur Pathak.