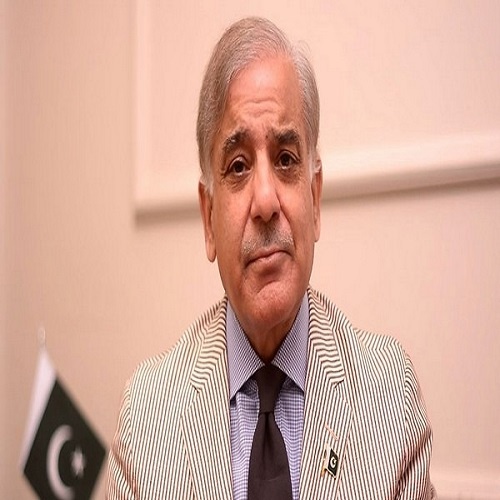 Islamabad [Pakistan], June 10 (ANI): Pakistan Prime Minister Shehbaz Sharif on Friday said devastating floods and rains have resulted in USD 30 billion loss to Pakistan, ARY News reported.
ARY News is a Pakistani news channel.
The Pakistan Prime Minister was addressing the members of the federal cabinet which was called to give approval for the Finance Bill 2023-24.
The Prime Minister observed that the coalition government inherited an ill economy. After coming into power, China helped Pakistan to address financial issues. China, Saudi Arabia and the United Arab Emirates helped Pakistan and assured the International Monetary Fund (IMF) of the revival of the stalled loan programme, according to ARY News.
PM Shehbaz Sharif reiterated that the ninth review with the IMF will be completed during the current month of July as he held an hour-long telephonic conversation with the fund's chief.
Sharif while commenting on Pakistan's political instability, said economic development is not possible without ending political instability.
IMF is not trusting Pakistan due to miscommitment of the former government, he added. The premier admitted that rising inflation has added to the miseries of the common man.
The current account deficit has been reduced due to the coalition government's policies, PM Shehbaz Sharif said and added that the situation will improve in the coming days, as per ARY News.
A Pakistan cabinet member on Thursday said the country's request to lower the requirement of securing USD 6 billion in additional loans had been denied by the International Monetary Fund (IMF), leaving the government with no choice but to try to salvage the agreement, The Express Tribune reported.
Minister of State for Finance Dr Aisha Pasha, in a policy statement delivered during the National Assembly Standing Committee on Finance, stressed that Pakistan's only choice was to return to the IMF.
The committee also addressed the idea of invoking the recently passed contempt of the Parliament law against Finance Minister Ishaq Dar for his persistent absence during the meeting, which was presided over by Pakistan Muslim League-Nawaz (PML-N) MNA Qaiser Sheikh, as per The Express Tribune. (ANI)