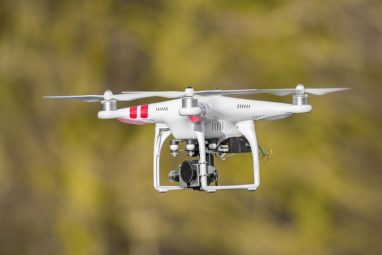 Mumbai, No 29 (PTI) Adoption of drone technology along 
with artificial intelligence (AI) will change the face of the 
irrigation and agriculture sectors in the long-run, 
Maharashtra chief minister Devendra Fadnavis said Thursday. 
Addressing the first workshop of the Centre for the 
Fourth Industrial Revolution India at the Sahyadri Guest 
House, he said new technologies will also improve 
predictability, which will help farmers plan the agricultural 
produce well in advance.
  The World Economic Forum had signed a memorandum of 
understanding (MOU) with the government of Maharashtra to set
up the centre in the satellite city of Navi Mumbai. 
The multi-million dollar centre will help the larger 
society benefit from industrial revolution 4.0 technologies 
including IOT, blockchain, AI among others. 
"Industrial revolution with artificial intelligence is 
changing the face of every single business which we used to 
do. It is making it more predictable more reliable more 
efficient," Fadnavis said.
 He said even though the irrigation sector has seen 
some technological advancement, there is no proper evaluation
tool for accurate assessment.
  "But now with the drone technology associated with AI 
capabilities, information will be very assessable and I think 
that would increase the efficiency and accuracy of the 
department and we would really know that what we claim is 
correct. This would also increase the revenues of the 
department," Fadnavis said.
Similarly, he said, agriculture sector also requires 
sustainability considering the weather uncertainties and 
climate change, which can cause huge distress. 
"All this can be assessed through drones and AI and we 
can actually reach the farmers before distress happens," 
he added. 
Davis further said that if data can be collated from 
automated weather stations in the state's 2,000 revenue 
circles, AI and drones, an effective tool or platform can be 
created to make the entire agriculture space more predictable.