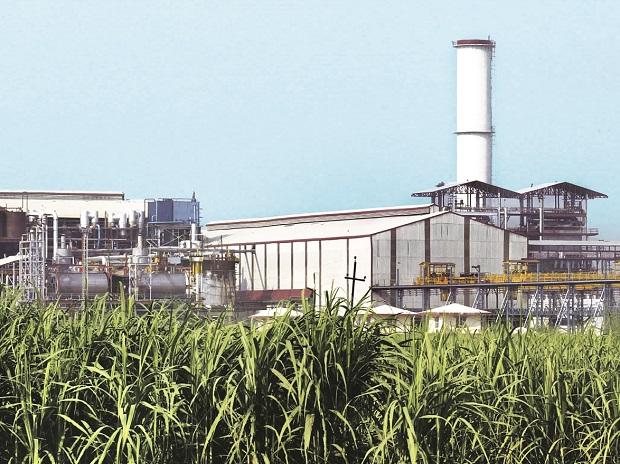 Sugar mills in Uttar Pradesh, the country's largest sugar and sugarcane producing state, have been put on a 15-day notice to settle cane dues of over Rs 123 billion, failing which stringent action will be taken against them.
Ensuring timely sugarcane payments had been one of the main pre-poll promises of the ruling Bharatiya Janata Party (BJP) in the state. Now, UP principal secretary – sugar industry and cane development – Sanjay Bhoosreddy has issued strict instructions to 28 sugar mills, which have paid less than 50 per cent of the cane price, for speedy settlement.
Chairing a meeting on Thursday, he warned representatives of the defaulting sugar mills and directed them to expedite payment of their arrears. So far, UP mills have collectively paid nearly Rs 229 billion in the current crushing season, while about Rs 123 billion stands unsettled. During the previous crushing season of 2016-17, the mills had paid a little over Rs 226 billion during the same period.
He also instructed mills to sell their monthly sale quota of sugar as allowed by the Centre so that its proceeds could be diverted to settle cane payments.
He said that Hata Mill of the Birla Group in Kushinagar district had made full payment to farmers, while Persandi mill of Parle Group in Bahrich district had cleared 97 per cent of its sugarcane dues.
Besides, 13 sugar mills of the private sector have paid over 80 per cent of their cane price dues, including Datauli, Tulsipur, Haidergarh, Mijaura, Biswan, Launi, Roopapur, Daurala, Bahadurpur, Bundaki, Devband, Khathauli and Tikola.
Sugarcane arrears were considered a major factor for the shock defeat of BJP candidates in the recent Kairana parliamentary and Noorpur assembly bypolls in the sugarcane belt of western UP.
Earlier, Bhoosreddy had written to the Centre to fix Rs 34/kg as the base price for sugar to insulate the commodity from price dips that results in arrears build up. He observed that any floor price below Rs 34/kg would not aid in clearing the outstanding amount.
Later, the Centre announced a Rs 70 billion package to ease liquidity in the domestic sugar sector, while fixing minimum selling price of white (refined) sugar at Rs 29/kg. Besides, the Cabinet Committee on Economic Affairs announced the creation of buffer stock of 3 million tonne (mt), subject to review by the Union food ministry.
Last month, the Indian Sugar Mills Association (Isma) had also written to the Centre over mounting sugarcane arrears and falling prices amid talks of fixing sugar floor price. Isma had suggested fixing the floor price region-wise, since mills produced different grades of sugar and demanded different minimum sugar prices for the northern and southern-western belts.
In the current season, that is 2017-18, UP's sugar production was around 12 mt on the back of higher production and a rise in recovery ratio of 10.87 per cent.