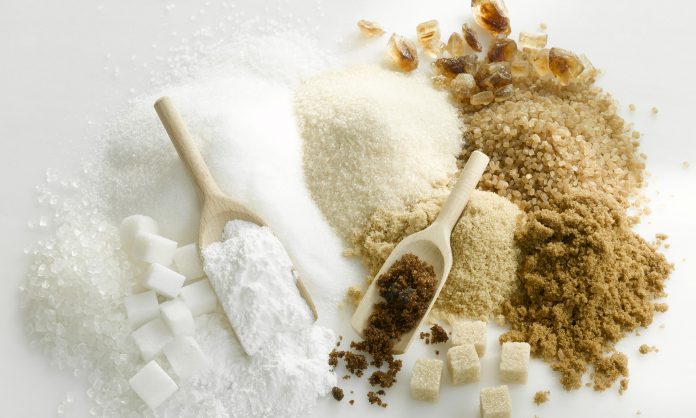 Image Credits: Science-How Stuff Works
To give cane farmers a viable alternative to only sugar mills as their buyers, the Uttar Pradesh government has decided to revive and boost the state's jaggery (gur) and khandsari (unrefied sugar, made from thickened cane syrup) industries.

This would also, it thinks, boost entrepreneurship, create jobs and spur the rural economy. One plus for farmers in selling to gur or khandsari units is that they offer spot payment to farmers, without much supply and weighing hassles. Unlike sugar mills, which are also allowed a window of 14 days to settle payment.
At one point, there were about 5,000 khandsari units in UP, now down to 157. To incentivise these, the state government last week took two decisions. One, reducing the radial distance from the nearest sugar mill for licencing one to eight km, from the earlier 15 km. Two, waiving all levies on production of gur.
What has driven the state government is the need for a way out from the cyclical nature of the sugar sector. It has, over the years, resulted in massive payment arrears to cane farmers at the end of each crushing season, through the country. And, especially in UP, the country's top sugar producer.
In times of glut and crashing retail prices, sugar mills have been quick to express inability to settle arrears within the stipulated timeframe, pointed to squeezed margins and cash flow challenges. Arrears linger for not months but years.
The area sown under cane in UP has been growing consistently over the years. This year, too, it is estimated to increase by 100,000 hectares. The government wants to ensure for the next crushing season, 2018-19 (it would begin on October 1), that there is w ay to handle the glut of cane and falling margins for sugar makers, leading in turn to payment arrears and more political headaches.
Also, the Yogi Adityanath government is mulling on whether to adopt the Brazilian model, where cane is used to produce sugar and ethanol proportionally, depending upon total stocks, prices, demand, supply, etc. This is to help tackle the cycle of uncertainty in the sector.
UP's cane minister, Suresh Rana, told Business Standard the government had studied the Brazilian model, for an alternative avenue to farmers for selling during bumper production.
The government is also, it says, in the process of reviving defunct sugar mills controlled by it. And, for upgrading low capacity units as integrated complexes, incorporating a sugar factory, power co-generation and distilleries.
Sugar is the largest agro-based organised industry in UP. It is estimated to generate a direct economy worth at least Rs 350 billion annually, while providing direct and indirect livelihoods to about 50 million of the rural populace.
In the current crushing season, UP;s sugar output has already crossed 10 million tonnes, with another two to four weeks before the season concludes. However, payment arrears to farmers have also piled up, to about Rs 90 billion.
NOT ALL SWEET
* 157: Number of khandsari units operating in Uttar Pradesh, down from 5,000 earlier
* 90%: Share of gur units that have closed down
* Sugar mills are currently able to crush only 50-60% of the sugarcane produced annually
* The state government last week relaxed policies for khandsari units