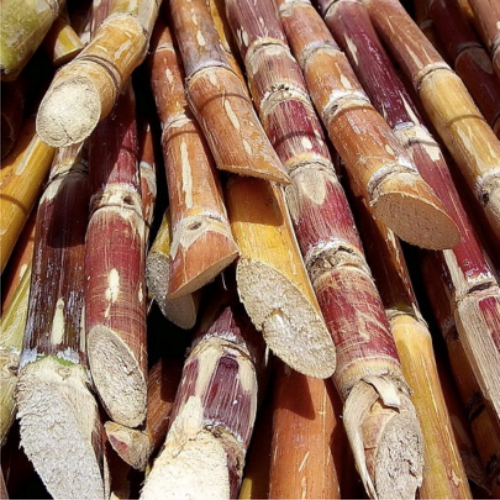 To Listen To This News Click On A Button Below To The Image

Lucknow (UNI): Uttar Pradesh Agriculture minister Surya Pratap Shahi claimed that in this season sugar production may create a new record of 12 million tonnes of sugar production.
He urged the Scientists to reduce the cost of cultivation of sugarcane so that the sugar produced in the State may be cheaper to compete in the world sugar market.
The minister advocated for disseminating improved technology to the farmers, increasing cane productivity, reducing cost of processing and proper utilization of by-products for increasing the income of the cane farmers.
Shahi was speaking as Chief Guest of the Valedictory Function in the 4 days Ikshu Fest and International Conference-SUGARCON-2019 on Green Technologies for Sustainable Development of Sugar and Integrated Industries being organized at ICAR-Indian Institute Sugarcane Research (IISR), which concluded here on Tuesday.
The Minister congratulated the organisers for hosting the Conference on such an important theme of green technologies where in researchers from six sugar producing countries like China, Thailand, Vietnam, Sri Lanka, Belgium and Brazil participated in large numbers.
Shahi also informed that the state government was concerned about protecting the environment. Recalling his announcement on subsidies on agricultural implements and machinery, made during Krishi Kumbh-2018 held at IISR during October 2018, he said UP government has provided subsidy worth Rs. 113 crore to 16,000 farmers so far.
Dr. S Solomon, Vice-Chancellor, CS Azad University of Agriculture & Technology, Kanpur informed about the proceedings of the four-day International Conference and hoped that the recommendations of the Conference will go a long way in sustainable development of sugar industry in the country.
Dr AD Pathak, Director, ICAR-IISR highlighted the major R & D achievements of the Institute.
He informed about the concerted efforts of the Institute in doubling the income of the farmers in eight adopted villages of Central UP. He also narrated efforts of the Institute in developing entrepreneurship in jaggery, particularly in UP and Bihar.
Dr. Yang-Rui Li of Sugarcane Research Institute, China, congratulated the organizers for choosing such a relevant theme of the green technology. On this occasion, the best paper awards were presented to the scientists in oral as well as poster paper sessions. Selected scientists and sponsors were also awarded by SSRP for the outstanding contributions.
Download ChiniMandi News App :  http://bit.ly/ChiniMandiApp