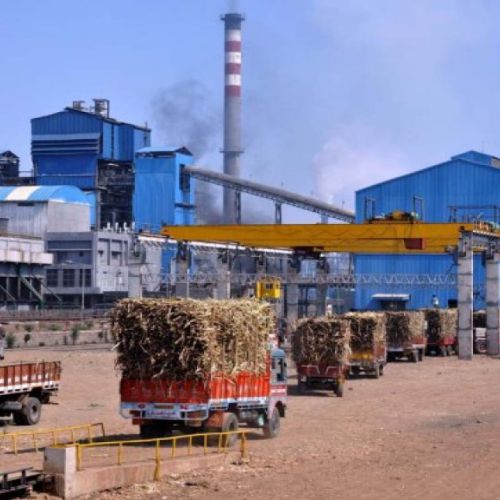 Lucknow: Commissioner, Cane and Sugar U.P. Shri Sanjay R. Bhoosreddy said that, in the interest of cane farmers, 72 Private Sugar Mills of the State have been permitted to provide interest-free distribution of agri-inputs required for cane cultivation such as cane seed, pesticides, fertilizers, machinery, etc. with certain strict restrictions to ensure timely availability of agricultural inputs to sugarcane farmers and misuse of permission cannot be done by sugar mills in their personal interest.
Giving information about the instructions issued for the distribution of agricultural inputs, Shri Bhoosreddy said that the distribution of agricultural inputs to farmers will be limited to the permissible quantity required to their actual sugarcane area and only will be provided as per the requirement and consent of the farmers. Sugar mills will not distribute agricultural inputs to a farmer without his consent and not as a target based commercial activity for profit making. The quality of the equipment distributed to Sugarcane farmers should be according to the BIS standards, fertilizer quality according to Fertilizer (Control) Order, 1985 and pesticide quality according to Insecticides Act, 1968 and Insecticides Rules, 2019. The value of agricultural inputs will be deducted from the last purchies of Cane supplied by farmers.

It has also been directed In the guidelines issued by the Cane Commissioner, that the responsibility of paying taxes on agricultural investments to the Government of India and State of U.P. will be the responsibility of the Sugar mill distributing the inputs. If it is found that the taxes due are not deposited as per rules then it will entirely be the
responsibility of the concerned sugar mill, and action will be taken against them as per the rules. The sugar mills, which are allowed to distribute agricultural inputs and adjustment of their price from last purchies of cane price dues of that farmer, will also have to give a bank guarantee of five lakh rupees. In case of misuse of the given permission by sugar mills and realization of inputs value by any other method rather then deduction from last purchies supplied by farmers then their bank guarantee will be forfeited and permission for distribution of agricultural inputs will also be withdrawn.
Shri Bhoosreddy also informed that permission granted for agriinputs distribution with certain restrictions will help in increasing cane productivity, which in turn will lead to increase the income of farmers.
To Listen to this News click on the play button.