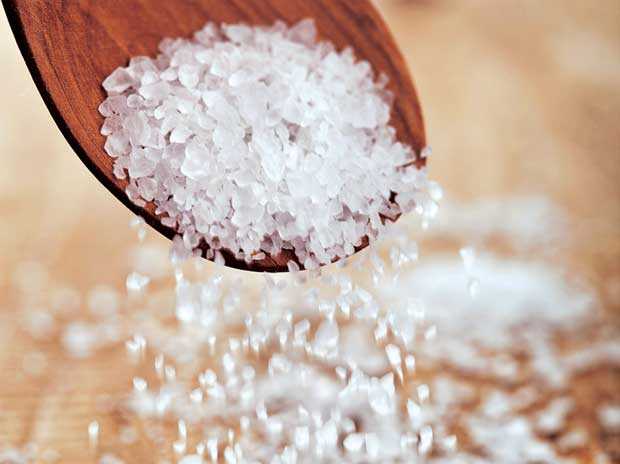 Facing the double whammy of falling sugar prices and mounting payment arrears to cane farmers, private sugar companies in Uttar Pradesh say they will have a problem in resuming operations in the next season.
They are not participating in the ongoing field surveys, done in consort with the state's sugarcane department to prepare for the next season (starting October 1). The current cane crushing season should conclude at the end of this month but the mills say they are quite unable to pay even current dues, let alone past ones.
UP Sugar Mills Association has asked for a meeting with the chief minister in this regard. The current price of sugar is Rs 2,600 a quintal; it was Rs 3,750 a quintal at end-October 2017. The body has blamed the state government's fixation of the floor State Advised Price for cane as far too high, well above the central government's suggested Fair and Remunerative Price, as primarily responsible for the mounting arrears. These government-fixed prices are mandatory.
The Association adds that the byproducts in making sugar are also earning uneconomical returns. There is, for instance, a glut of molasses. All this has made banks chary of lending to the mills, leading to a crunch in even working capital. The Association had earlier asked the state government for a financial rescue package.
"The pricing mechanism in UP is unviable, given the cyclical nature of the sector and the domestic market glut due to rising output," said an industry official. Mills, he said, were clueless on how to clear the arrears.
Abinash Verma, director-general, Indian Sugar Mills Association (Isma), told Business Standard the situation in other sugar producing states was equally bad, for the same reasons. "Banks are not agreeing to advance working capital and the next crushing season would be a real challenge." Mills in other states, he said, were also approaching their respective state governments, especially in Maharashtra and Karnataka, for help. Pan-India cane payment arrears are Rs 200 billion; UP's is estimated at Rs 120 billion.
There are about 530 sugar mills in India, with UP and Maharashtra accounting for about half. UP is currently the country's largest producer, with the current season's output estimated at 12 million tonnes. In the next season, production is expected to rise further, owing to higher cane sowing. The industry has long been demanding that UP follow a revenue sharing plan. The sector supports about 4.5 million farmer households and 200,000 mill workers in 119 mills.
A senior UP sugar department official said the mills were resorting to "pressure tactics" for a financial package to settle arrears.
"They cannot unilaterally decide to suspend crushing operations for the coming season. They are mandated to give at least two years notice to the government," he added. The state cane commissioner has sought an explanation from mills for non-participation in the field surveys.