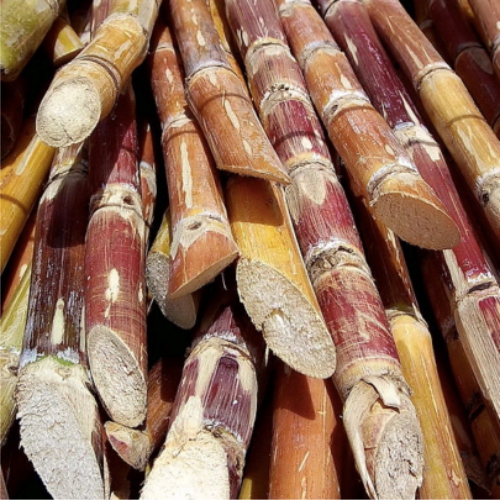 To Listen to this News click on the button below the image
Lucknow: Inspired by the Honourable Chief Minister, Yogi Aditya Nath, on the instructions of Honourable Sugarcane Minister, Shri Suresh Rana, the sugarcane development department has taken a number of steps to fulfill Central and State government's ambitious scheme "To double the income of farmers". Efforts have been made to reduce the cost of sugarcane cultivation by promoting the use of modern agricultural machinery in sugarcane cultivation and usage of "Drip Irrigation" method for irrigation.

The Commissioner, Cane and Sugar said, that to improve the groundwater level and to increase production and productivity of crops, the adoption of drip irrigation system is must. In this system with the help of pipes and different equipments, water is given directly in the root zone of plants as per their requirement. This system helps in quality crop production along with saving of water and energy.
It was informed by Commissioner, Cane and Sugar, that adoption of drip irrigation method will save about 50 percent of the water consumption and the increase in 20 percent of the farmers' income as well as the use of fertilizers and pesticides will decrease by 40 percent and there will be a proper usage of water, weeds will not be there and the possibility of misuse of the water used in the farm / over flooding would end. Farmers will get maximum benefit of fertilizers whereby the cost of farming will be reduced and increase in sugarcane yield will lead to the increase in farmer's income. In the last two years 10,140 hectares of cane area has been covered with drip irrigation.