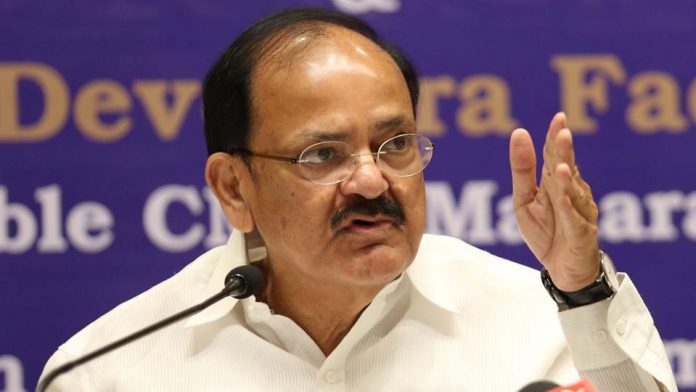 New Delhi: The Vice President of India, Shri M. Venkaiah Naidu has called upon the private sector to play a bigger role in important nation-building activities such as infrastructure development and improving health and education sectors.
Inaugurating the 11th Project Management National Conference, in Hyderabad, he said that public-private partnerships would be the order of the day for big projects like SMART Cities.

Observing that Project Managers were extremely important for a nation's progress, Shri Naidu said these were times for immense changes and the knowledge and skills of project managers would have a positive impact on the industry and the country's economy.
Describing India as a land of engineering and architectural wonders that serve as examples of great project management practices from the ancient temples of Mahabalipuram to the Ashoka Pillar, the Vice President said that modern-day India too has several remarkable achievements such as the newly-inaugurated State of Unity on the banks of Narmada and implementation of AADHAR, the world's largest biometric database.
To Listen to this News click on the button below the image.