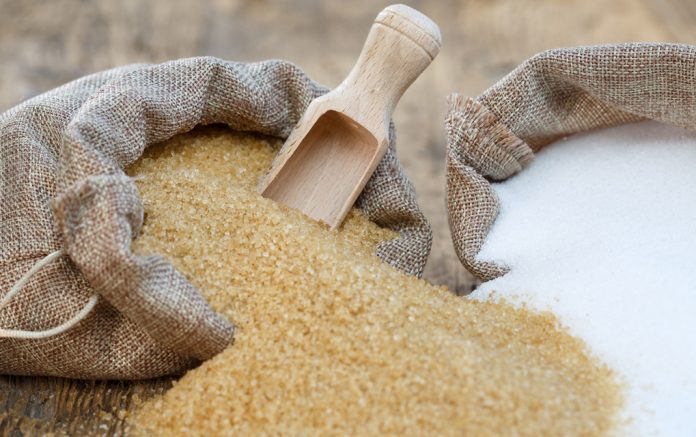 The export scheme for the Indian sugar industry has so far played positively in the recent sugar seasons after it has helped sugar mills reduce stock piles and also improve their liquidity position. Therefore industry stakeholders have been in eager anticipation for the export policy announcement.
After, Food and Commerce Minister Piyush Goyal on Friday 30th Oct. 2020 while addressing the media said that the Government of India is currently under "no consideration" of announcing the subsidy for export of sugar even after one month of entering the new sugar season, sugar millers across the country have been left even more anxious.

Speaking to ChiniMandi News, Mr. Adhir Jha – Managing Director & CEO, Indian Sugar Exim Corporation Limited (ISEC) shared his views on how he sees the scenario without export subsidy.
"This appears to be a hasty conclusion, without understanding the very dynamics and situation of the industry today. Firstly, we have last year's unpaid subsidy which sums to around ₹5000 crores payable by the Govt.
Secondly, we are looking at a big crop of over 30 million tonnes which will add to opening stock and goodly to tremendous arrears at the end of the season. If we don't have an early policy or clarity on the exports, Brazil given the current prices will move more and more towards sugar production and grab most of the contracts in the global market, by the time we (India) realize that we need to evacuate the sugar, we would have lost a substantial part of the market building up tall cane arrears."
"Having said that, yes the market has improved a little but unless there is a clarity before the beginning of the season we cannot enter into long term contracts. The world does not only look at white sugar it actually looks at raw sugar in bulk and for that to happen we need at least two months of logistics to produce the sugar, move it to the port & load it. So in that senseI feel perhaps a rethink with respect to export policy is required, the earlier it is done probably the better it would be." Jha further added.
Further in talks with ChiniMandi News, millers from various states shared their views,
Mr. B. B. Thombare CMD, Natural Sugar and Allied Industries Limited said, "The Government of India needs to provide subsidy for exports of sugar this year too because the production is already estimated to be 32 million tonnes leading into a big quantum of surplus sugar. If the industry is not provided with export subsidy exports may not take place, the domestic market will collapse. The FRP will even become tough to be paid too."
Mr.Yogesh Patil — Executive Director & CFO at Athani Sugars Ltd said,
"I feel the Government should continue incentivising exports of sugar for this season too to support industry. The Government may reduce the subsidy amount due to fiscal deficit if required. If we allow global market to rise above certain level then it would be detrimental to the Indian sugar industry in a long run because other countries may quickly change their product mix to manufacture more sucrose to take advance of higher sugar prices"
Mr. M Manickam – CMD at Sakthi Sugars Ltd. said, "The Indian cane price is very high because of which the cost of production is also high. If there is excess production, exports don't seem to be viable without export subsidy."
Smt. T. Sarita Reddy, Executive Director at Gayatri Sugars said, "We were looking forward to exports of 6 million tonnes basis export subsidy given by the Government. If this quantity does not go out of the country the domestic market will be loaded with this quantity leading to a crash in domestic prices and ultimately we will not be able to pay the farmers their cane dues. The cane prices are so high that it has become not only unaffordable for the business but also exports. Export subsidy along with announcement on hike of Minimum Selling Price of sugar needs to be done on priority otherwise the farmers will be affected drastically."
Mr. Chandra Mohan, Director at Magadh Sugar & Energy Ltd. said "The industry will surely be in more problems with the biggest being the inventories of sugar."
To Listen to this News click on the play button.