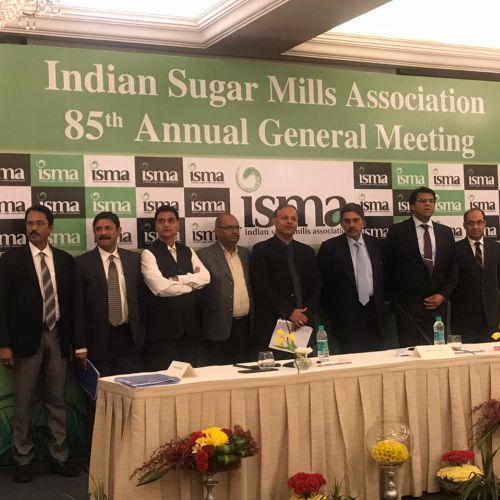 New Delhi: The 85th Annual General Meeting of the Indian Sugar Mills Association (ISMA) held at Hotel Taj Mahal in New Delhi. The meeting was attended by the sugar industry stakeholders from all over the country, and it was chaired by Rohit Pawar, the president of ISMA.
Rohit Pawar's term is over, so Vice President Vivek M Pittie has been appointed as the new President.
Pawar said, "Previous year's review was taken, and future plans were discussed at the AGM. I took positive steps for the growth of the sugar industry in my tenure of presidentship. Being the youngest president of ISMA, I took various decisions for a better future of the industry. As per the association's rulebook, the charge of presidentship and deputy presidentship was handed over to Vivek Pittie and Neeraj Shirgaonkar respectively. I am glad that I could learn many aspects of the industry during my tenure."
Many government officials, industry stalwarts and experts were present during the meeting.
To Listen to this News click on the play button.