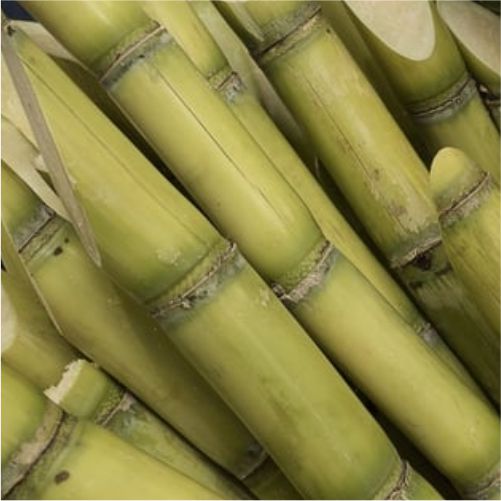 Punjab province has been forced to discourage the cultivation of sugarcane and other water-intensive crops owing to an extreme water shortage of around 45 percent, officials said on Monday.
Sugarcane crop needs twice as much water as required for growing cotton.
"In the southern districts of the province that has been hit hard from water scarcity, farmers can alternatively go for cotton sowing instead of sugarcane," a senior official at provincial agriculture department said.
"We are advising farmers to sow only those crops that use less amount of water in ongoing Kharif season. Growers in Southern Punjab districts have been asked to avoid sowing of sugarcane this year in particular while generally we are also discouraging its cultivation in rest of the province due to obvious reasons associated with water use."
The official added that area under sugarcane could be reduced because the country had surplus stocks of sugar.
"The farmers should mainly go for cotton plantation in South Punjab as it consumes relatively lesser amount of water," he advised.
A senior official of provincial irrigation department said the water shortfall during early Kharif (April 01-June 10) had jumped to a whopping 45 percent from initial estimates of 32 percent against the average uses, depicting a gloomy picture about widening gap between demand and supply of irrigation water.
"Owing to extremely low river flows, we are utilizsing water available in Mangla Dam for supplementing the dip in River Jhelum flow, while Tarbela Dam is about to touch rock-bottom. In this scenario, we are going to entirely depend on fluctuating river flows," the irrigation official said.
"We are trying to prudently use water of Mangla Dam to ensure minimum supplies at Tarimmu Head and Panjnad Barrage as there is no additional water available from Indus Zone."
He said in many southern districts, people even depend on canal water for meeting their drinking needs. "Therefore, we need to use available water very carefully," the official added.
One can well imagine the record scale of water paucity that Tarbela Dam is going to touch dead level for the third time during ongoing Kharif season, he observed.
Through official correspondence, he said, we had sensitised high-ups of agriculture department that there was an abnormal shortage of water in the rivers this Kharif season; therefore, steps should be taken to efficiently use available water for irrigation purposes.
Talking about dwindling river flows, senior officials of agriculture department said, they were informed by irrigation authorities that water availability was unlikely to be improved considerably in the coming weeks, which was very worrying development.
"We don't have enough storage of water in both major water reservoirs and snowmelt has also yet to start fully, delaying improvement in river flows. It is likely that river flows may start showing some signs of improvement in later part of June with the onset of monsoon seasons coupled with melting of snow at high reaches," he said.
Farmers needed to adopt water conservation practices during farming, he said and added that leveling of land was one of the most important things in this regard, while planting in bed and furrows also helped a lot in saving water.
The Advisory Committee of Indus River System Authority (IRSA) in its meeting held on 29 March, 2018 considered the forecast of water availability during Kharif 2018. Reviewing all the parameters of water availability forecast, the committee concluded that the water availability during the early Kharif would remain 32 percent short of average uses, while during late Kharif period the shortage would reduce to -3 percent.
However, now water shortage in early kharif has shot up to 45 percent while overall water scarcity in Kharif 2018 may be in double digits.