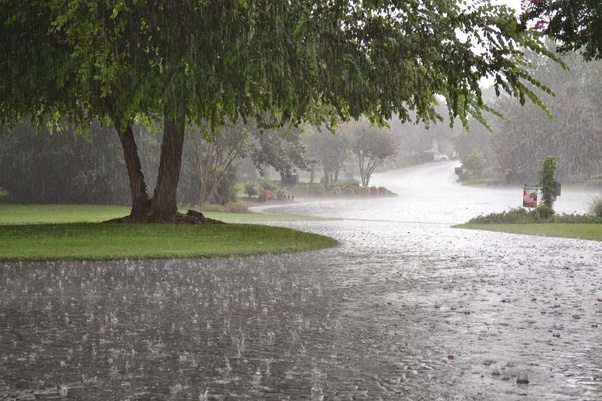 With further advancement in Monsoon, the Northern Limit of Monsoon now passes through Veraval, Amreli, Ahmedabad, Khandwa, Amravati, Gondia, Titlagarh, Cuttack, Midnapore and Jalpaiguri.
The active off shore trough is extending from Konkan to Kerala coast due to which moderate to heavy showers, with very heavy spells are expected over parts of Konkan & Goa including Mumbai and Coastal Karnataka. Also, moderate rain will continue over Kerala.
Meanwhile, parts of Interior Karnataka, Telangana and North Coastal Andhra Pradesh may witness light rains with isolated moderate spells.
Coming to central India, Monsoon has advanced over parts of Gujarat including Ahmedabad as well. A cyclonic circulation is also over South Gujarat and Konkan region while a trough is extending from Gujarat to Southwest Rajasthan. Thus, moderate rain with heavy showers in parts can be expected over Gujarat, South Madhya Pradesh and Chhattisgarh.
Similarly, light to moderate rain is possible over Southeast Rajasthan.
In east and northeast India, the trough extending from East Uttar Pradesh to Assam will give moderate rain with heavy spells in parts of Northeast India. A cyclonic circulation is over East Uttar Pradesh and Bihar. We expect Monsoon to advance in West Bengal and Odisha.
The cyclonic circulation over East Uttar Pradesh and Bihar will bring in warm and moist winds, thus intensifying the rains over East India.
Finally up North, the Western Disturbance over Jammu and Kashmir and adjoining North Pakistan would bring light rains over Jammu and Kashmir, parts of Himachal Pradesh and Uttarakhand. Meanwhile, hot weather will prevail in plains of North India. However, dust storm and thundershowers may affect parts of northwest plains including Delhi.