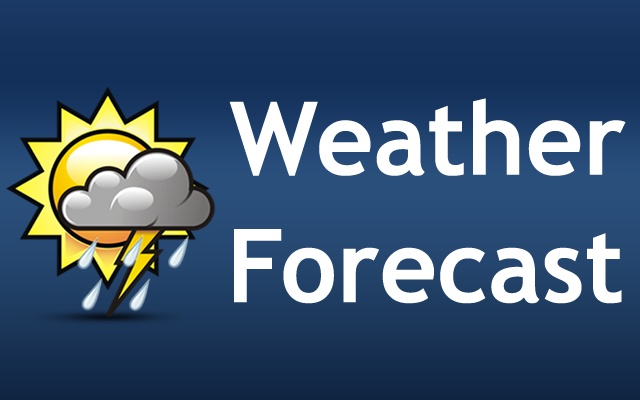 Southwest Monsoon has made an onset over Andaman and Nicobar Island and the Northern Limit of Monsoon has further advanced in some parts of South Arabian Sea and Maldives- Comorin area, some more parts of South Bay of Bengal, Andaman and Nicobar Islands and Andaman Sea.
Beginning with the weather over South India – The low pressure is seen over Southeast Arabian Sea off Karnataka and Kerala Coast. Due to this system, we expect heavy to very heavy rainfall to occur over Lakshadweep and moderate to heavy over Kerala and Coastal Karnataka. Light to moderate rains may also occur over rest parts of Karnataka and Tamil Nadu. Light rains will affect over Konkan Coast. Further, the low pressure is seen developing over East central Bay of Bengal. Due to which moderate to heavy rainfall will be seen over North Andaman and Nicobar Islands.
Moving to the weather in East and Central India – A cyclonic circulation lies over Southeast Uttar Pradesh and adjoining Northeast Madhya Pradesh. A trough is seen extending from this system to Assam across Bihar and Sub-Himalayan West Bengal. Therefore, we expect light to moderate rains with few heavy spells to continue over Sub-Himalayan West Bengal, East Bihar, Jharkhand and all the other northeastern states.
Further, a north-south trough is seen extending from the cyclonic circulation over Northeast Madhya Pradesh to Southern parts across Vidarbha, South Madhya Maharashtra and Interior Karnataka. Due to this system, light to moderate rains may occur at some places of eastern parts of Madhya Pradesh, Chhattisgarh, Vidarbha and South Madhya Maharashtra.
Heatwave conditions are likely to continue over western parts of Madhya Pradesh and in pockets of Vidarbha and Gujarat. Temperatures are expected to remain between 44 – 46 degrees.
Lastly in North India– A feeble Western Disturbance lies over North Jammu and Kashmir and adjoining North Pakistan. Thus, light rains may occur over parts Jammu and Kashmir, Himachal Pradesh and Uttarakhand. Meanwhile, sue to prevalence of dry air mass heatwave conditions will continue over pockets of Punjab, Haryana, Delhi, Rajasthan and West Uttar Pradesh.