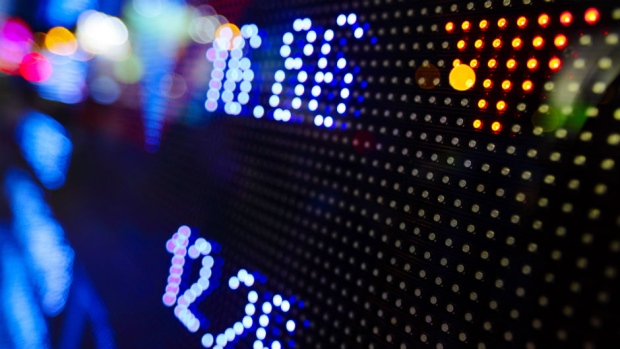 The Nifty, which started on a flat note on Friday, gained momentum and reclaimed its crucial resistance level of 10,800, but last hour selling saw it close at 10,772.
The index formed a 'Shooting Star' kind of pattern on the daily charts and a 'hammer' kind of pattern on the weekly scale.
The Nifty took support at its 13-day exponential moving average (EMA) and bounced back to close at 10,772 levels. It hit an intraday low of 10,735 and an intraday high of 10,816.35.
India VIX fell down 1.11 percent to 12.45. It has been falling down for the last four trading sessions. Lower volatility indicates limited downside in the market till it remains below 13.50 zones.
According to Pivot charts, its key support level is placed at 10,733.03, followed by 10,693.37. If the index starts moving upwards, the key resistance levels to watch out are 10,814.33 and 10,855.97.
The Nifty Bank index closed at 26,493.8. The important Pivot level, which will act as crucial support for the index, is placed at 26,399.27, followed by 26,304.73.
On the upside, key resistance levels are placed at 26,599.07, followed by 26,704.33.
US jobs growth lifts Wall Street
US stocks climbed on Friday, with the S&P 500 and the Nasdaq hitting their highest levels in two weeks, as strong US jobs growth blunted the impact of an escalating US-China trade dispute.
The Dow Jones Industrial Average rose 99.74 points, or 0.41 percent, to 24,456.48, the S&P 500 gained 23.21 points, or 0.85 percent, to 2,759.82 and the Nasdaq Composite added 101.96 points, or 1.34 percent, to 7,688.39.
SGX Nifty
Trends on SGX Nifty indicate a positive opening for the broader index in India, a rise of 66.5 points or 0.62 percent. Nifty futures were trading around 10,832-level on the Singaporean Exchange.
Asia shares edge higher
Asian share markets crept higher on Monday following favorable US jobs data, while sterling slipped after two members of the British government resigned over Brexit and put the future of Prime Minister Theresa May in doubt.
MSCI's broadest index of Asia-Pacific shares outside Japan edged up 0.2 percent, on top of 0.7 percent rally on Friday. Japan's Nikkei followed up with gains of 1 percent on Monday.
US adds 213,000 jobs in June, unemployment rate jumps to 4%
Job creation in the world's largest economy continued its brisk pace in June but the unemployment rate jumped as more people joined the hunt for employment, according to a government report today. The US added 213,000 new jobs for the month, well above analyst expectations, but the jobless rate rose 0.2 points to four percent, erasing May's improvement.
As unemployment rose, the closely-watched labour force participation rate also edged higher to 62.9 percent, while the number of people counted as unemployed rose to 6.6 million people, up nearly a half million.
PSU banks plan to raise over Rs 50k crore equity capital in FY19
Public sector banks are planning to tap the markets to raise more than Rs 50,000 crore this fiscal to shore up their capital base for business growth and meeting regulatory global risk norms.
Out of 21 public sector banks, 13 have already taken the approval of their boards or shareholders for raising capital through the equity market, as per the data compiled by PTI. Leading the pack is the Central Bank of India, which has already got shareholders' approval for raising Rs 8,000 crore equity capital through various means, including a follow-on public offer, rights issue or a qualified institutional placement (QIP), to shore up its capital base.
MSP hike to boost farm income, spur growth: Assocham
The government's decision to hike the minimum support price (MSP) for 14 khariff crops would boost farmers' income, resulting in a huge rural demand push to the Indian economy, industry body Assocham said.
"The MSP may not be an ideal and a perfect solution to address the farmers' woes, but the long term reforms would take long time and our farmers cannot be allowed to suffer that long. "The entire rural landscape constitutes about 70 percent of our consumer basket and unless they have adequate purchasing power, the much-needed demand push for India Inc would not materialise," Assocham Secretary General D S Rawat said in a statement.
Fund-raising via IPOs almost doubles to Rs 23,670 crore in H1 2018
In a blockbuster performance, as many as 18 companies have raised a staggering Rs 23,670 crore through initial public offerings in the first half of this year, almost double from the year-ago period. Moreover, the outlook appears to be bullish for the remaining part of 2018 as nearly 50 companies, including HDFC Mutual Fund, Lodha Developers and Rail Vikas Nigam are expected to launch their initial share-sale offers in the coming months.
During January-June this year, 18 companies have collectively raised Rs 23,670 crore through their respective IPOs, which is higher than Rs 12,000 crore garnered by 13 issuers in the first six months of 2017, according to an analysis of data available with the stock exchanges.
Forex reserves dip by $1.76 bn to $406.06 bn
India's foreign exchange reserves declined by USD 1.757 billion to USD 406.058 billion in the week to June 29 owing to fall in foreign currency assets, RBI data showed. In the previous week, reserves had dipped by USD 2.25 billion to USD 407.81 billion.
In the reporting week, foreign currency assets, a major component of the overall reserves, decreased by USD 1.781 billion to USD 380.718 billion, according to Reserve Bank data.
FPIs infuse Rs 3K cr in just 5 trading sessions
Foreign investors have pumped in over Rs 3,000 crore in the Indian capital markets in the last five trading sessions after pulling out hefty funds during April-June. The recent infusion comes following a net outflow of more than Rs 61,000 crore in the last three months. Prior to that, they had poured in Rs 2,662 crore in March.
According to depositories data, foreign portfolio investors (FPIs) pumped in Rs 2,235 crore in the equity markets during July 2-6. Besides, they put in Rs 892 crore in the debt market, taking the total to Rs 3,127 crore.
Oil prices edge up, US-China trade war in focus
Oil prices inched up in early Asian trading on Monday, with many investors focused on any fallout from the US imposition of tariffs on Chinese goods at the end of last week, which prompted immediate retaliation from China.
Brent was up 14 cents, or 0.2 percent, at 77.25 a barrel. On Friday, the contract slipped 28 cents to settle at USD 77.11 a barrel. US crude futures added 8 cents, or 0.1 percent, to USD 73.88 after trading slightly lower earlier in the morning. They gained 86 cents, or 1.2 percent, to settle at USD 73.80 a barrel on Friday.
Telcos oppose TRAI's public Wi-Fi model
Telecom operators have opposed public Wi-Fi model recommended by the sector regulator TRAI, saying it will adversely impact debt ridden industry and compromise national security.
Based on existing rules for cyber cafes, the Telecom Regulatory Authority of India (TRAI) had recommended that a new set of players to be called Pubic Data Office Aggregator (PDOA) should be allowed to resell internet services through yesteryears PCOs type of set-up that will be called Public Data Offices.
NSE to conduct mock trading session in currency derivatives on July 14
The National Stock Exchange will conduct a mock trading session for currency derivatives on July 14 ahead of implementing the self trade prevention check. A mock trading (contingency) session in the currency derivatives segment would be conducted on July 14, the exchange said in a circular.
Rupee recovers from all-time closing low, up by 8 paise
Staging a mild recovery from a record closing low, the rupee edged up by 8 paise to end at 68.87 against the US currency, largely tracking gains in key Asian units amid weak dollar tone overseas. The domestic bourses too enjoyed a healthy weekend run.
At the Interbank Foreign Exchange (forex) market, the local currency resumed higher at 68.88 from overnight close of 68.95 on fresh bouts of dollar selling by banks. It gained further ground to hit a session high of 68.81 before retreating sharply.
25 BSE companies to report Q1 results this week
The week will see the onset of earnings season for the June quarter. Along with some index heavyweights, around 25 BSE companies will be declaring their results for the quarter under review.
The trends from this quarter will be crucial as they will be the first for this financial year, while the last quarter of last year gave healthy indications, barring banks. Three major names that will be declaring their results in the upcoming week are IndusInd Bank, Tata Consultancy Services and Infosys.
1 stock under ban period on NSE
Security in ban period for the next day's trade under the F&O segment includes companies in which the security has crossed 95 percent of the market-wide position limit. For July 9, IDBI is only stock present in this list.