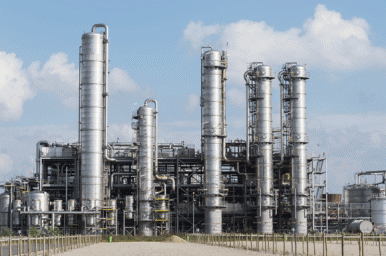 Sugar factories confused over storage; The tender process has started
ChiniMandi, Bhavaninagar: As soon as the central Government passed the decision of price hike of ethanol, petroleum companies kick-started the execution of tender listing. Till coming 28th October, their tenders will be available. Still, sugar mills are in confusion.
Purchasing process of ethanol might take December end or January end to get completed. But sugar mills will start working from October 2018 itself.
Sugar factories are confused about the 3 months storage of ethanol if produced using B-heavy molasses as the price goes to 52.43rs/ltr.
However, if mills decide to produce direct ethanol from sugarcane juice, then mills would require 3 lakh 40 thousand liters of ethanol-producing machinery. No mill in the state has such machinery available yet.

The expenses of the tanks are unbearable
In order to store 10 thousand tonnes of molasses, around 2 crores 75 lakhs of expense is calculated. Using 1 tonne of molasses, 325-liter ethanol can be produced, if any mill has a daily capacity of crushing 5 thousand tons of sugarcane and extraction of around 10.5% to 11%, then the monthly production will go above 12 lakh 50 thousand liters. For this, the question stands if any mills could afford the expense.
Adv. Ashok Pawar, Chairman, Ghodganga sugar Mill, said that the Government should make this decision obligatory for 10 years. Ghodganga Sugar Mill has an export contract of 11 months by which per month around, 2 lakh liters of Ethanol production will come to our share. But, Ghodganga has a producing capacity of more than 12.50 lakh liters, where will all the ethanol can be stored is the big question. Therefore, it's not confirmed whether the policy will work or not.