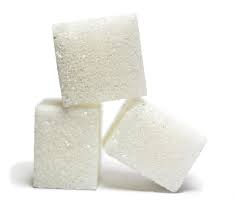 White sugar futures were higher on Wednesday, underpinned by short-term tightness in deliverable supplies, while robusta coffee and London cocoa were little changed. Raw sugar, arabica coffee and New York cocoa markets were shut on Wednesday for US Independence Day.
August white sugar ended $4.50, or 1.3 percent, at $341.10 a tonne. Dealers said the market was supported by some tightness in white sugar that can be tendered against the contract even though overall supplies remain ample. August's premium to October peaked at around $10 from about $8 at the close on Tuesday.
"That is the highest the Aug/Oct2018 spread has ever traded but that strength is more likely to be the perceived lack of availability of prompt deliverable refined sugar at current prices – even through there is no shortage of white sugar per se (both refined and lower quality whites) at the right price," James Liddiard of consultants Agrilion said in a market note.
The scope for any major rebound appears limited, however, particularly if there were to be significant exports from India. "India is expected to see yet another significant domestic surplus next season, this follows roughly a 7 million tonne surplus this season," ING said in a market note.
"The issue for the Indian industry however is that they have struggled to export this surplus to the world market so far," the bank added. The recent decline in hydrous ethanol prices in Brazil should also keep a lid on prices, potentially encouraging more use of cane to make sugar rather than the renewable fuel.
Brazil sugar exports fell almost one million tonnes in June from the same month last year as mills held back sales with prices hovering near multi-year lows, trade ministry data showed on Tuesday. September London cocoa closed 1 pound, or 0.1 percent, lower at 1,798 pounds a tonne.
Alassane Ouattara, president of top cocoa producer Ivory Coast, dissolved the government on Wednesday, according to a statement from the presidency, amid tensions with his party's partner in the governing coalition. September robusta coffee ended $4, or 0.2 percent, to $1,689 a tonne.
Brazil green coffee exports rose in June to 2.16 million bags, up from 1.91 million in the same month last year, trade ministry data showed on Tuesday.