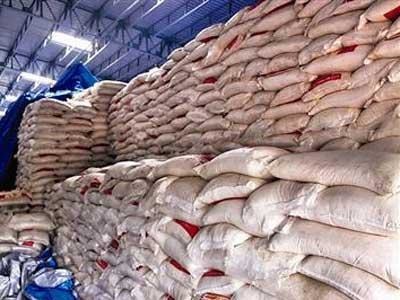 Maharashtra's sugarcane crushing season has come to an end with the highest ever sugar production at 107 lakh tonne. Though the record-breaking production has left sugarcane growers and mill directors worried, it has brought joy to consumers as sugar rates have fallen from Rs 40 to Rs 38 per kilo.
With about a one-third share in India's total sugar production (320 lakh tonne), Maharashtra has maintained its numero uno position. However, the falling prices have led to political uproar in the state where sugar prices are one of the deciding factors in the election outcome in at least 138 assembly constituencies in western Maharashtra, Marathwada and Vidarbha.
As farmers are the stakeholders in every cooperative sugar mill, the low sugar prices affect the profit of the mill and subsequently the farmers' dividend.
The mills have failed to pay the minimal fair and remunerative price (FRP) to farmers and owed Rs 22,000 crore to them till April 30. Only 57 out of 118 mills have paid 100 per cent of their dues.
Stating that farmers' interests are at stake, sugar mill directors have demanded that the Union government allow export of all sugar stock in view of the production.
Currently, export is restricted to only 20 per cent of the stock. Harshwardhan Patil, chairman, Indapur Cooperative Sugar Mill, says that the Centre's policy of banning export but allowing import would cost domestic sugarcane producers Rs 30,000 crore. The loss in Maharashtra itself would be around Rs 3,000 crore. "With low prices domestically, how will sugar mills pay farmers from whom they have procured sugarcane?" asks the Congress leader.
Sugar mill directors came together on May 11, protesting a Delhi-based private company, Sakuma Export's import of sugar from Pakistan in lieu of exporting chocolate. "The Union government is careless on the issues of sugarcane growers," said Radhakrishna VikhePatil, the sugar baron leader of Opposition from Ahmednagar.
The Union ministry for export and the industry was quick to clarify that import of sugar is free with a customs duty of 100 per cent at present.
"There is no Pakistan-specific restriction for any item for imports to India," its note stated.
Worried about the future, the mills may not start the next crushing season in October.
As sugarcane has been planted over 10.7 lakh hectares, the mills' move will leave the farmers in disarray, creating more problems for them.
A sugar mill chairman who chose to stay anonymous says they might produce only raw sugar which has bigger export potential than refined white sugar. "The crisis won't end unless the sugar production is reduced."
Cooperative minister Subhash Deshmukh says the crisis is temporary and will be resolved soon. The sugar mill association has approached former Union agriculture minister Sharad Pawar, requesting him to use his influence in Delhi and convince the Centre to allow more export.